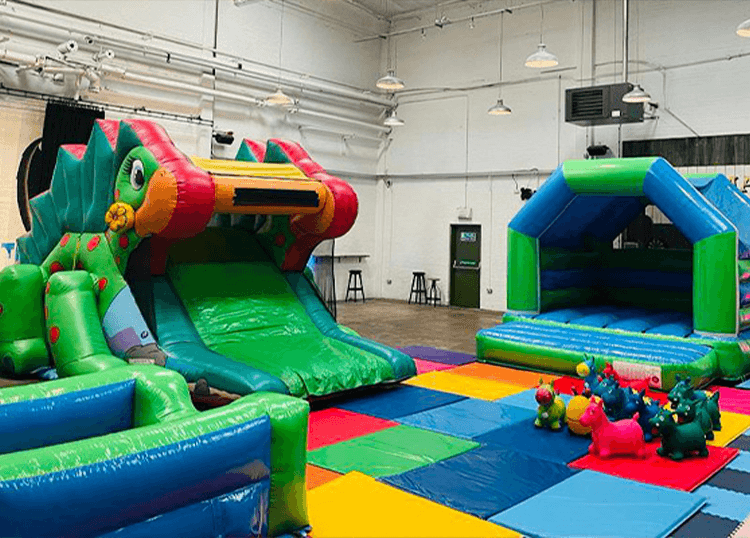 FAMILY
BOUNCE HOUSE
Tuesday January 02 2024 10:00 AM - Friday January 05 2024 3:00 PM
£7 PER PERSON
We've got something special lined up for the kids! Our popular House of Bounce event is going into overdrive. The whole Event Space is being taken over by massive inflatables, including a huge inflatable assault course! Sessions are one hour long, with accompanying adults and children under 6 months old FREE. Early booking is recommended - the event always sells out.
The 10am session every day is for under 3's only after feedback from previous events.
We've introduced relaxed sessions on Wednesday at 12:45pm where they have been adapted to be Autism friendly to help reduce anxiety and over-stimulation and ensure a safe, enjoyable experience for children with autism, learning difficulties and/or sensory sensitivities. Adaptions include: no music, lower room lighting and capacity capped to 20 children.
Please note that dogs are not permitted into the Event Space during House of Bounce. The rest of the venue will be dog friendly.
*By purchasing a ticket to this event you agree to absolve Big Penny Social of any liability for accident or injury while at this event