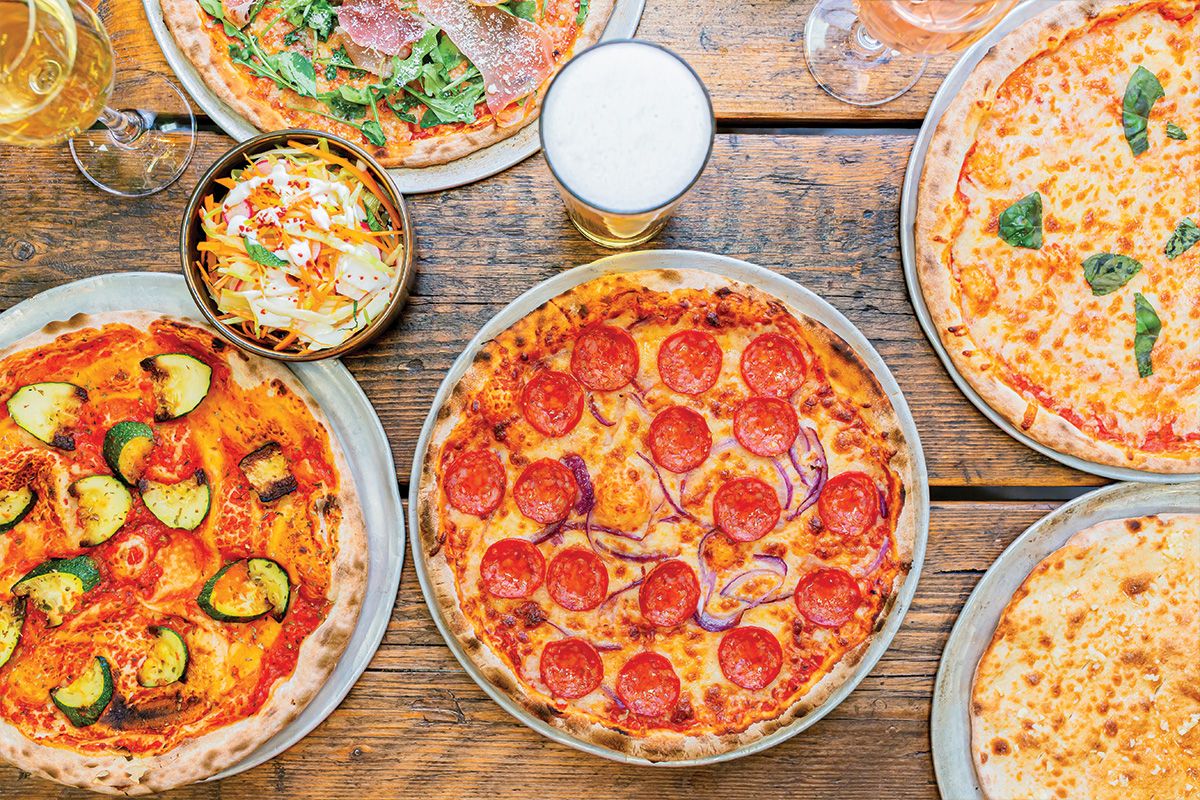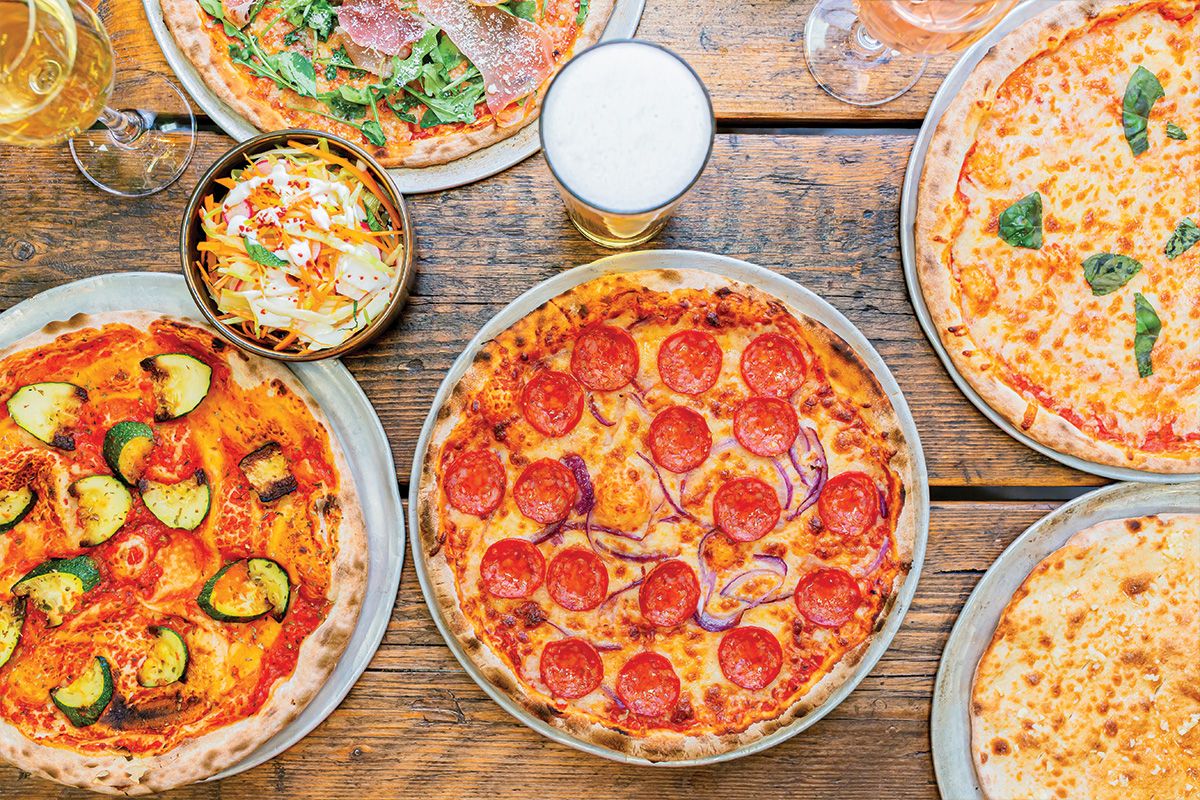 FOOD & DRINK
Headlined by a rotating selection of beers, pizzas and some of Walthamstow's best Sunday roasts, our menus have been designed to cater for everyone's needs. There is alcohol-free beer on tap, a huge selection of vegetarian and vegan dishes, plenty of choices for kids, and options for gluten-free (and other) special diets.
Please note that this menu is an example. Depending on the season, some dishes might be different or unavailable on your visit. Prices may change too.
DRAFT BEER & CIDER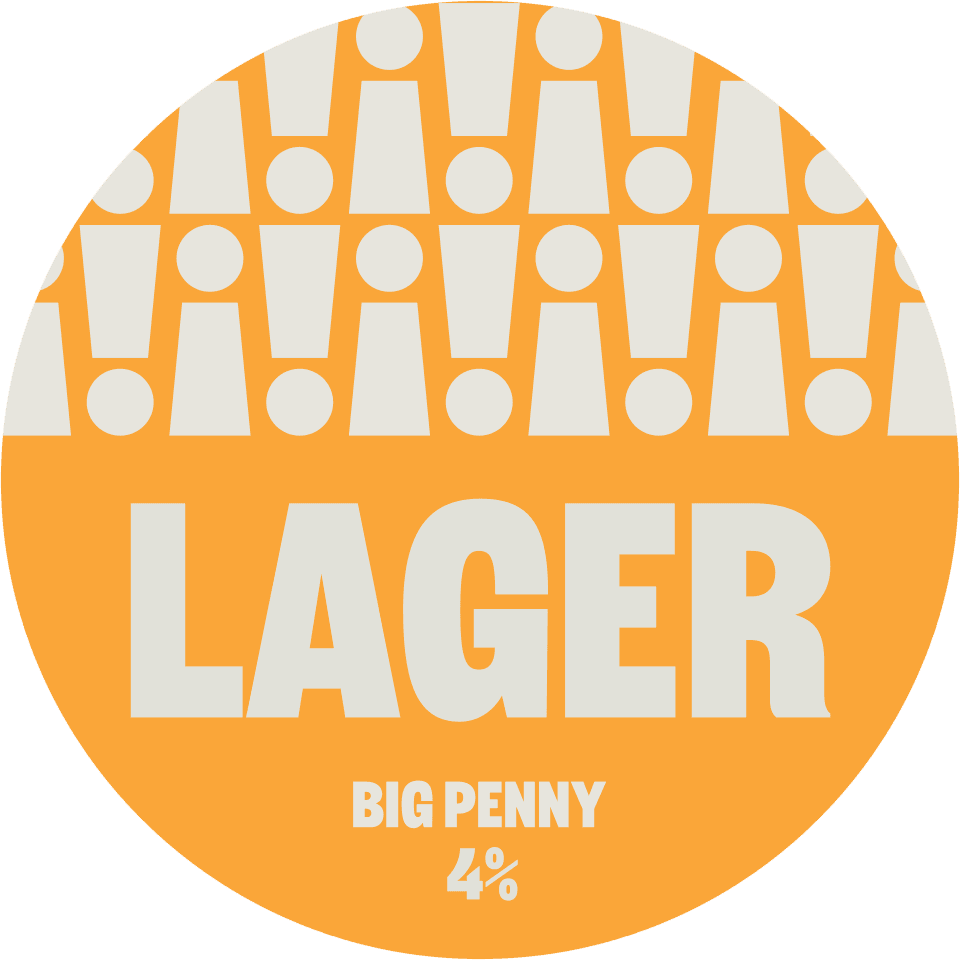 BIG PENNY LAGER
4% ABV. Unpasteurised bottom-fermented German Pilsner style Lager which is refreshing, smooth and sessionable. Floral on the nose followed by flavours of grape, melon and biscuit.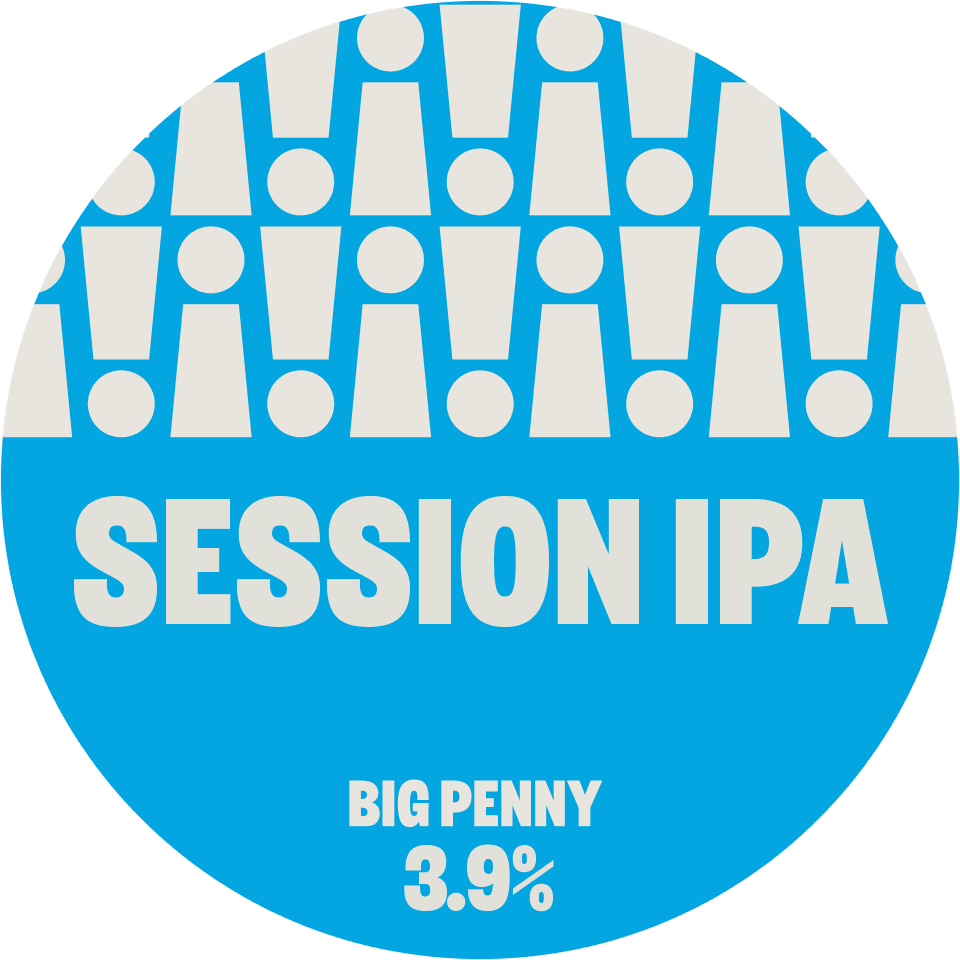 BIG PENNY SESSION IPA
3.9% ABV. Generously hopped, this fruity Session IPA has tropical notes of pineapple and mango.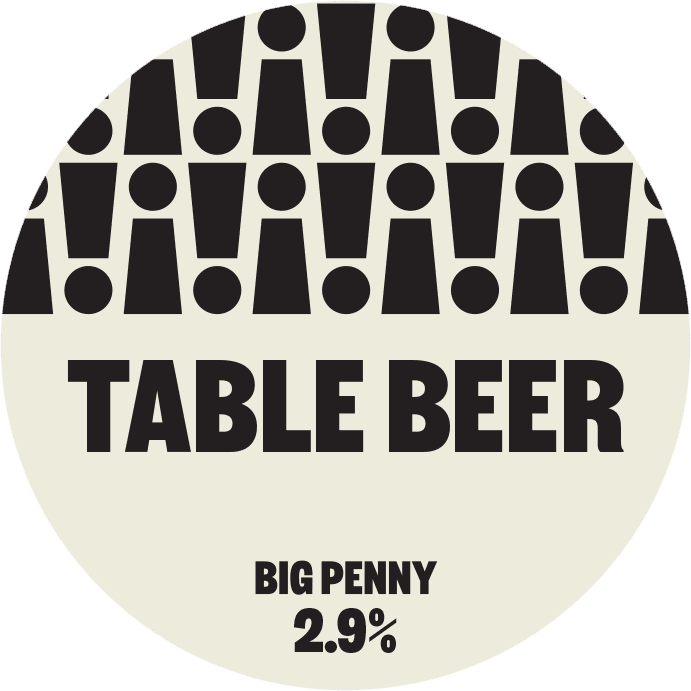 BIG PENNY TABLE BEER
Fluffy table beer made with pale malt mix with a generous amount of oat malt. 2.9 % Fermented with our in house hazy yeast and dry hopped with Rakau, Citra and Vic Secret to finish.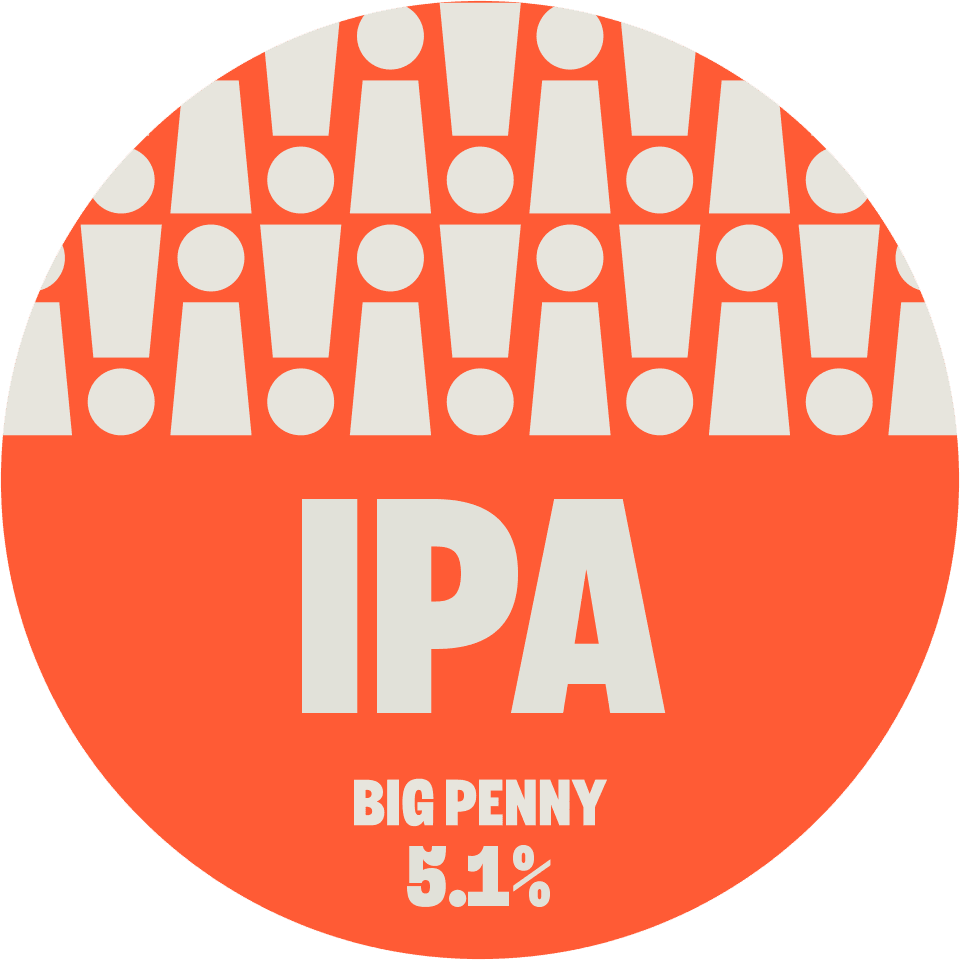 BIG PENNY IPA
5.1% ABV. Our award winning hop-forward IPA balances seven hops to produce bursts of pine, citrus and stone fruits with a juicy grapefruit finish.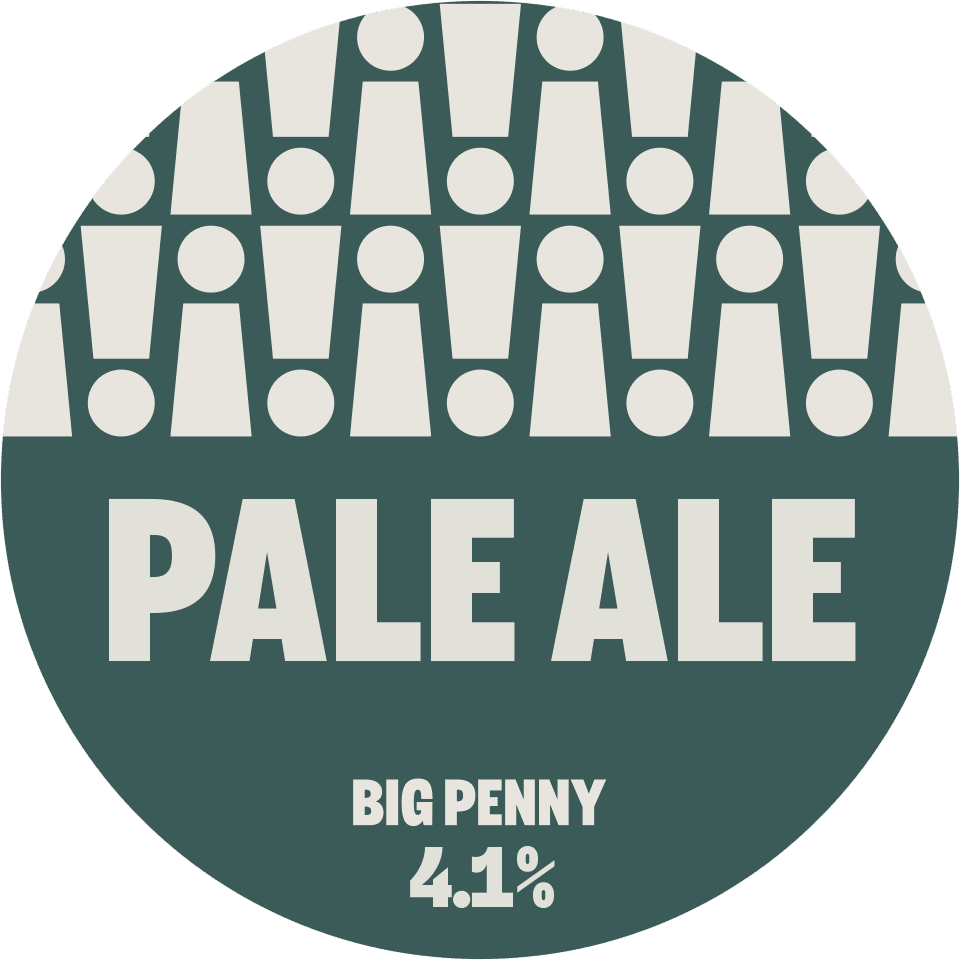 BIG PENNY PALE ALE
4.1% ABV. A beautiful light pale ale brewed with zesty hops from New Zealand. Bold, fruity and fragrant, with aromas and flavours of lime zest and fresh floral notes.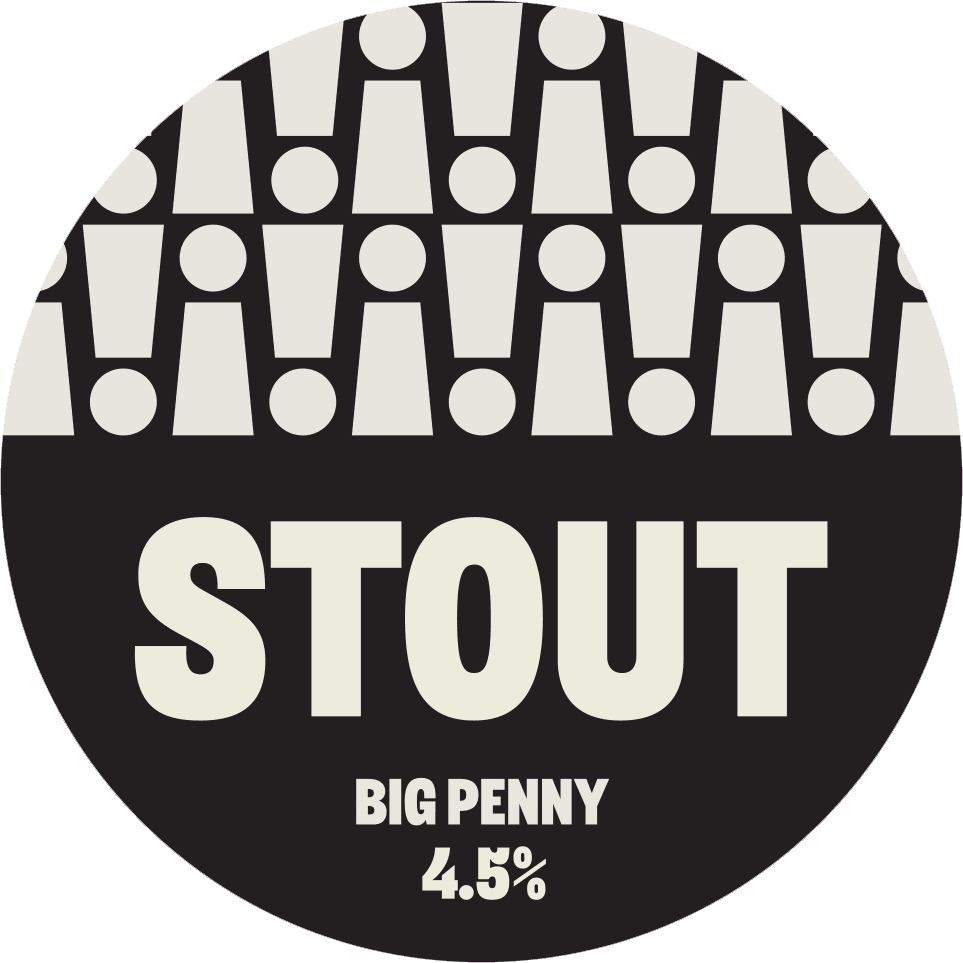 BIG PENNY STOUT
This beer has a subtle spiciness throughout from cardamom used in the brew. aromas of chocolate, coffee, cinnamon and vanilla set things up nicely before flavours of candied orange peel, dates, prunes and toasted bread round it off perfectly.
WESTONS LONDON W9
4.3% Cider
COCKTAILS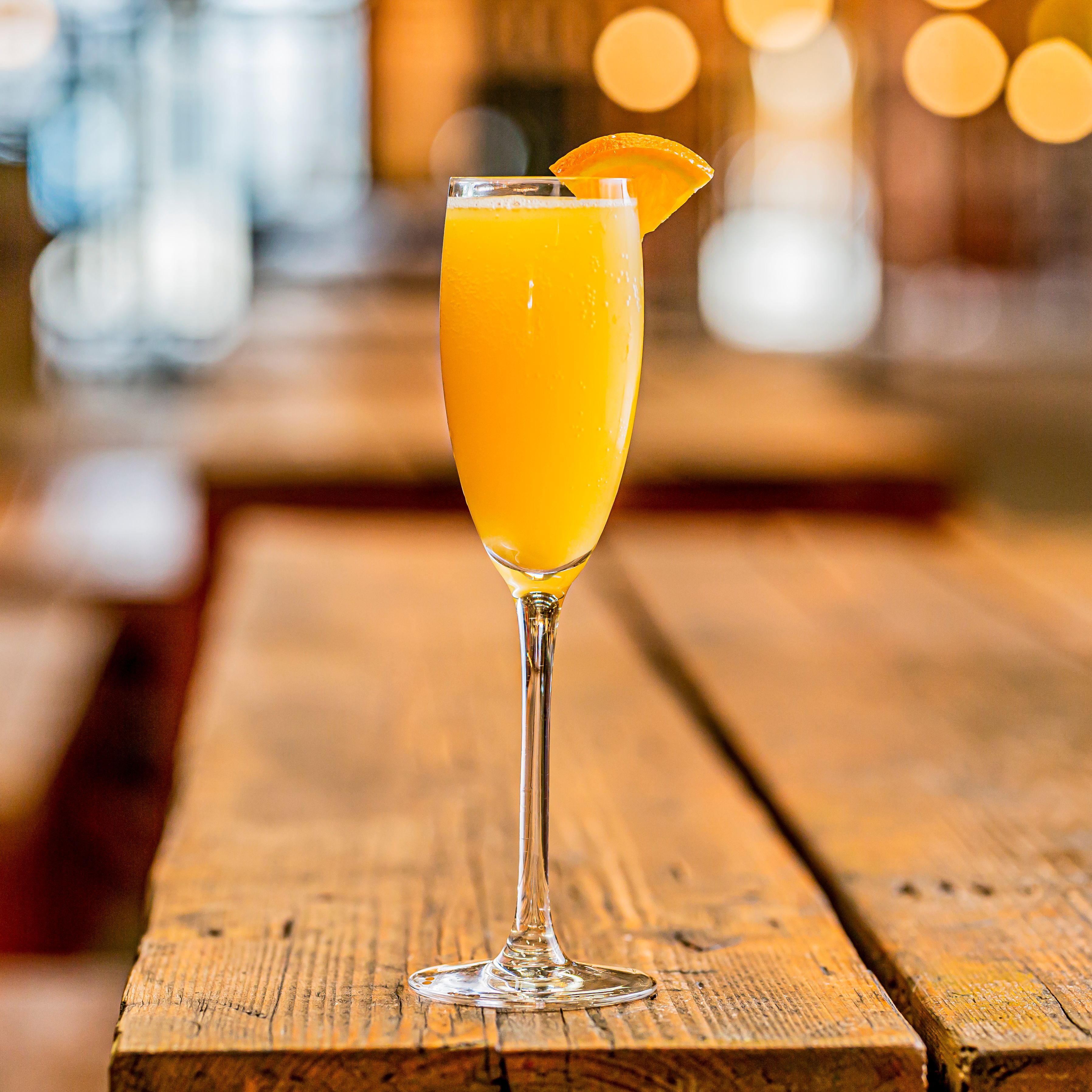 Mimosa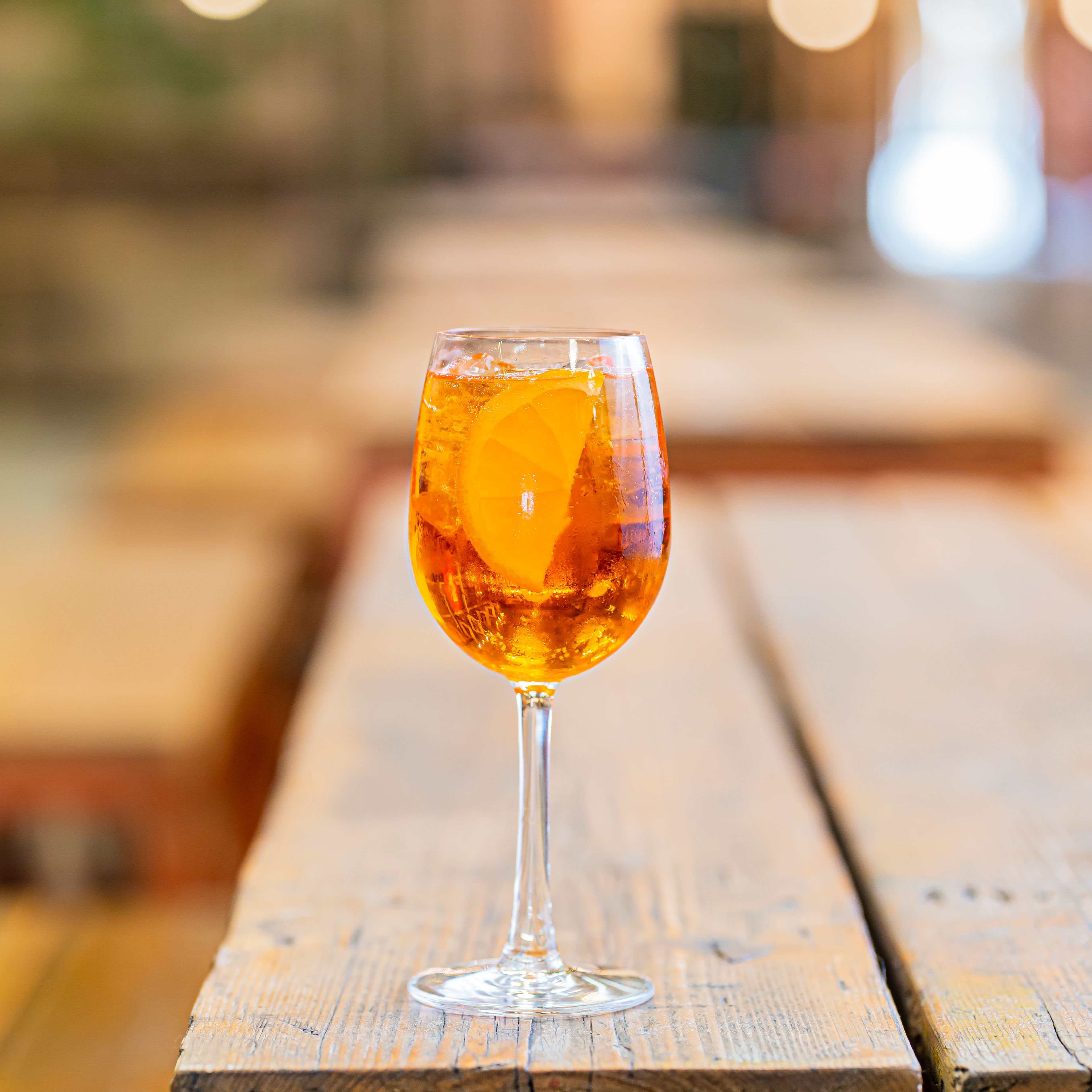 Aperol Spritz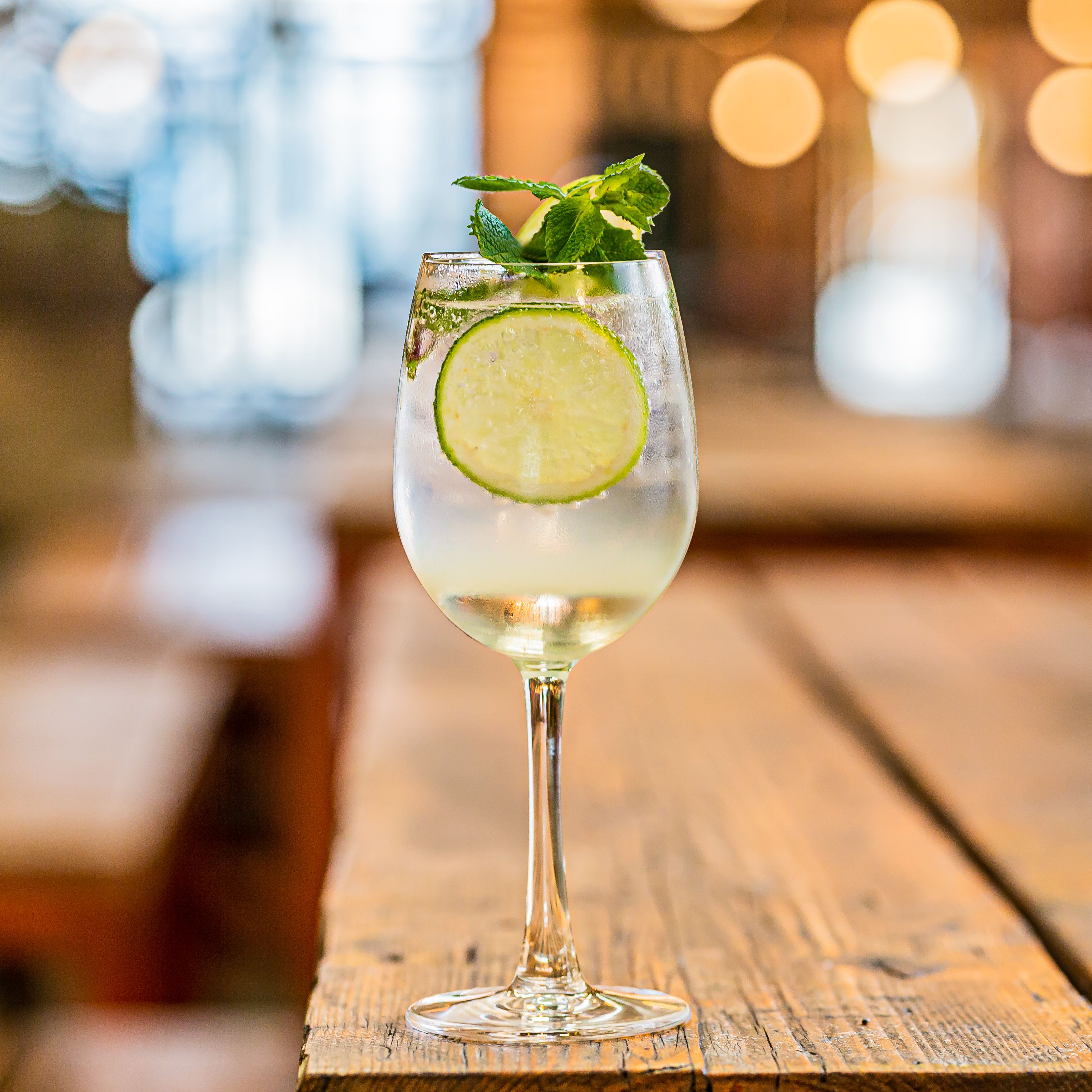 Hugo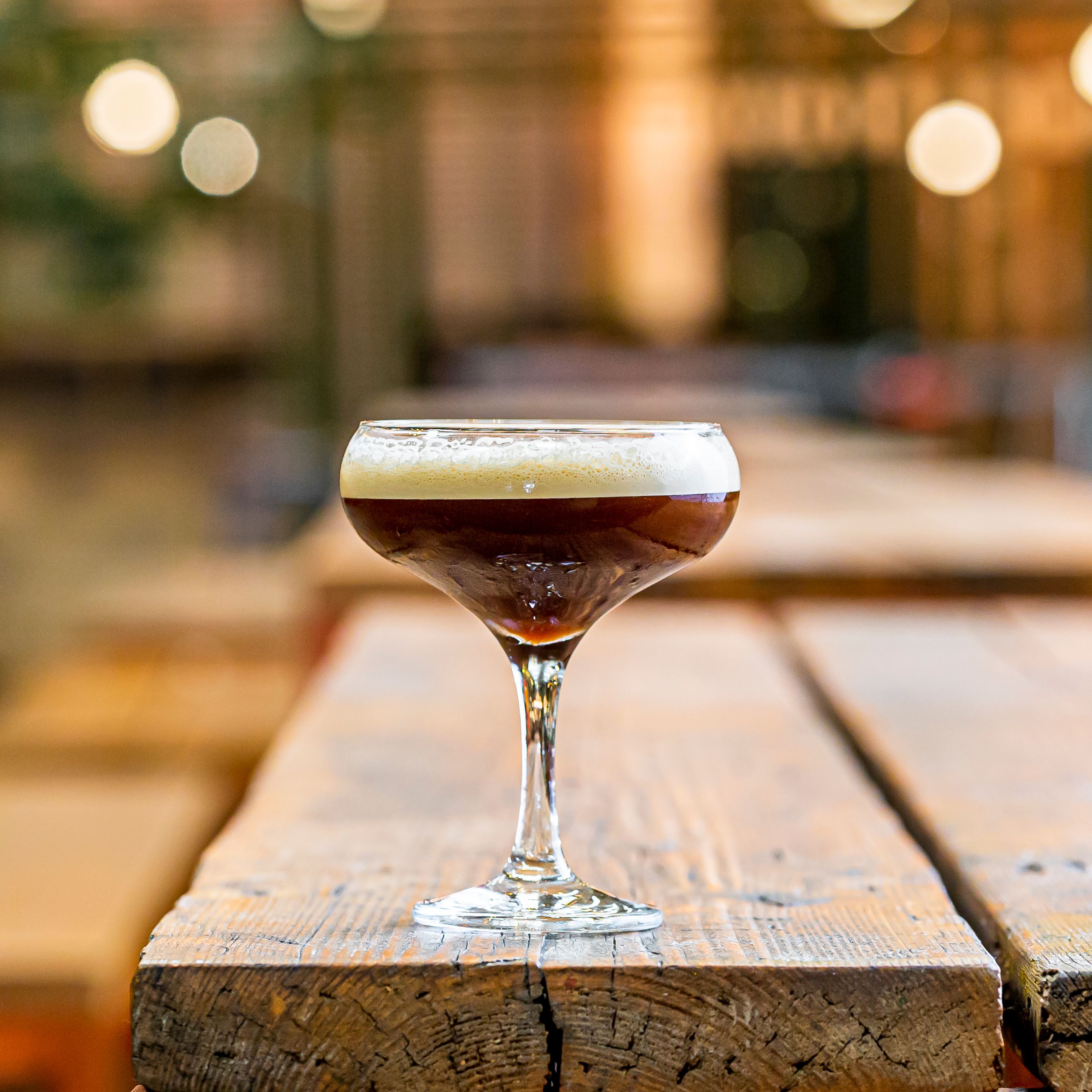 Espresso Martini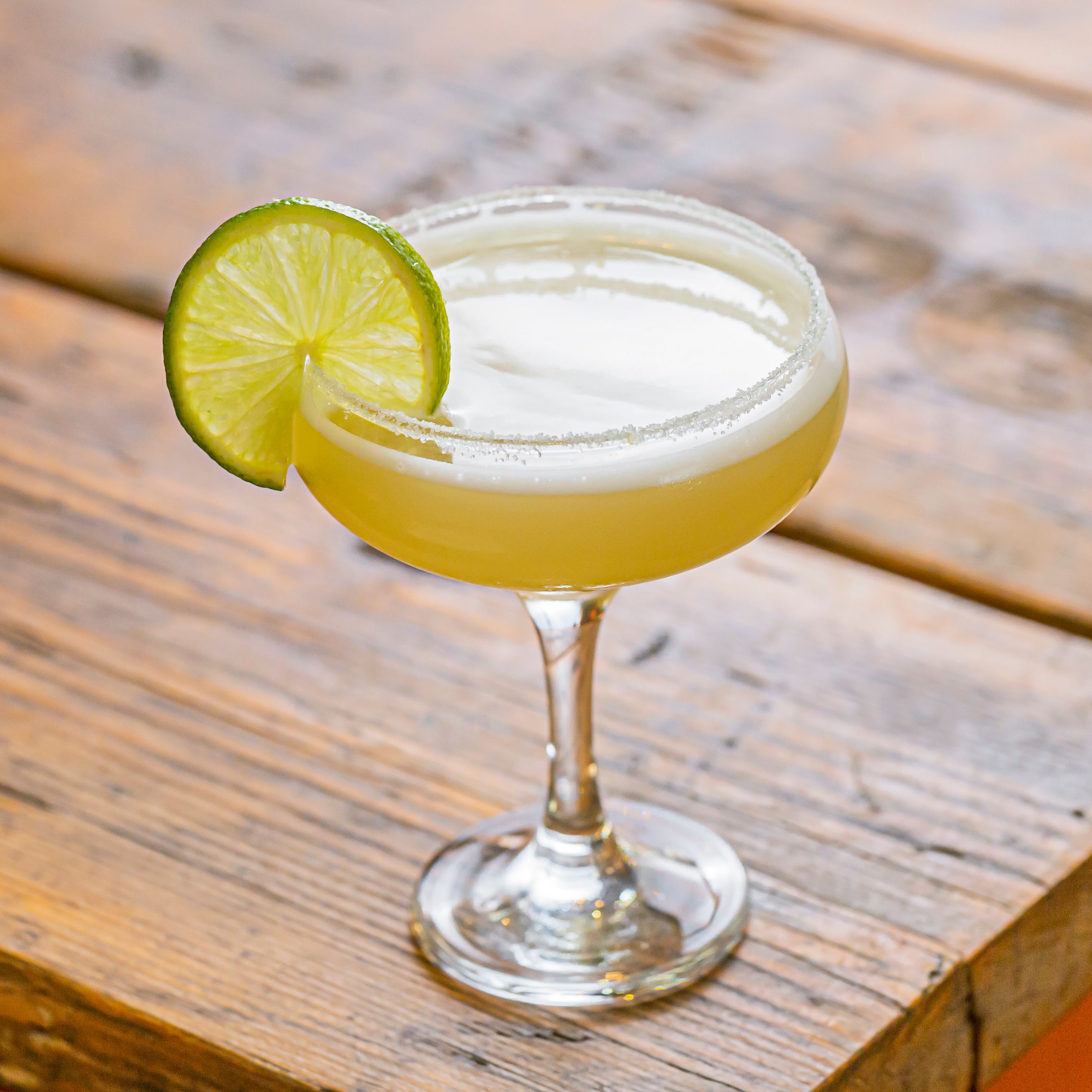 Margarita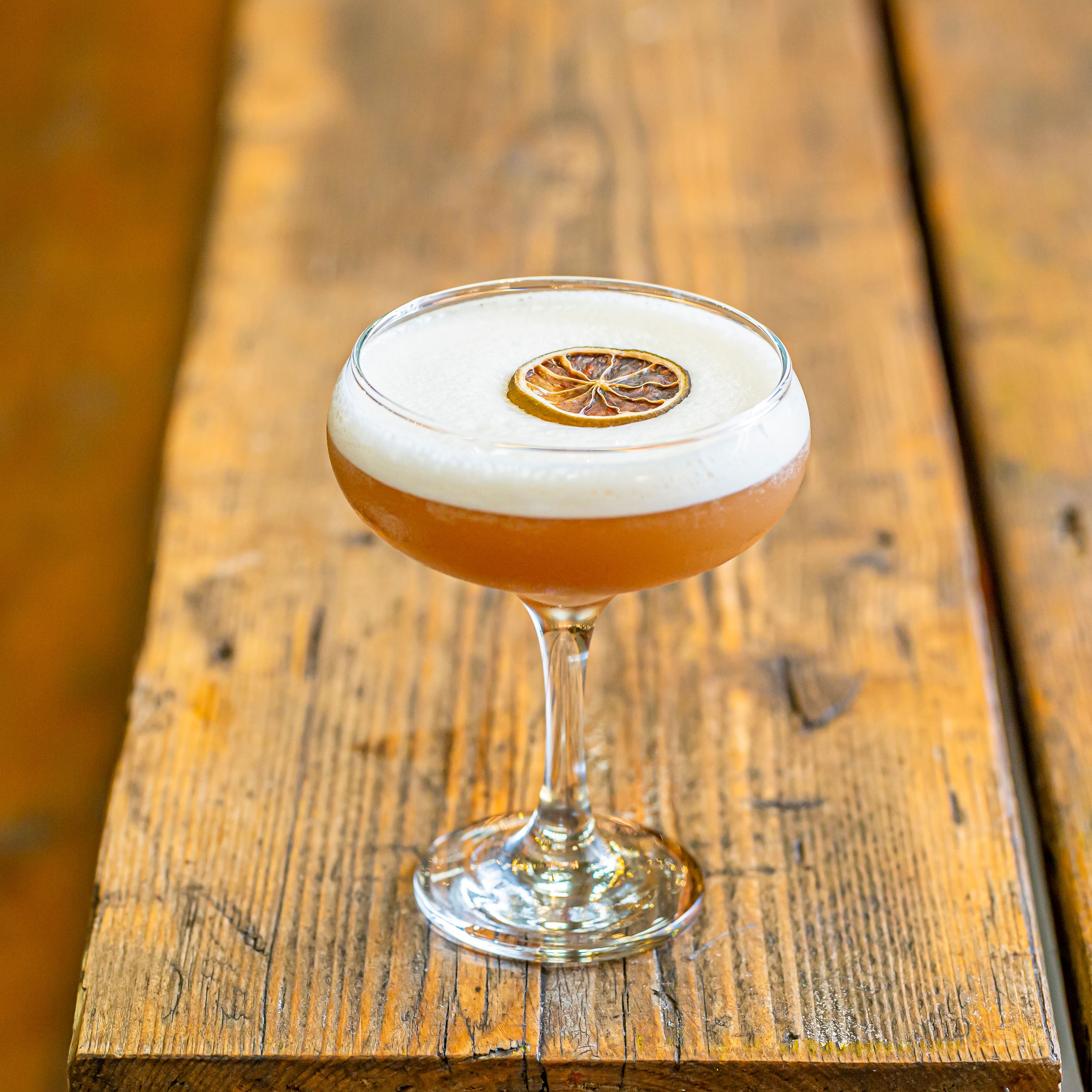 French Martini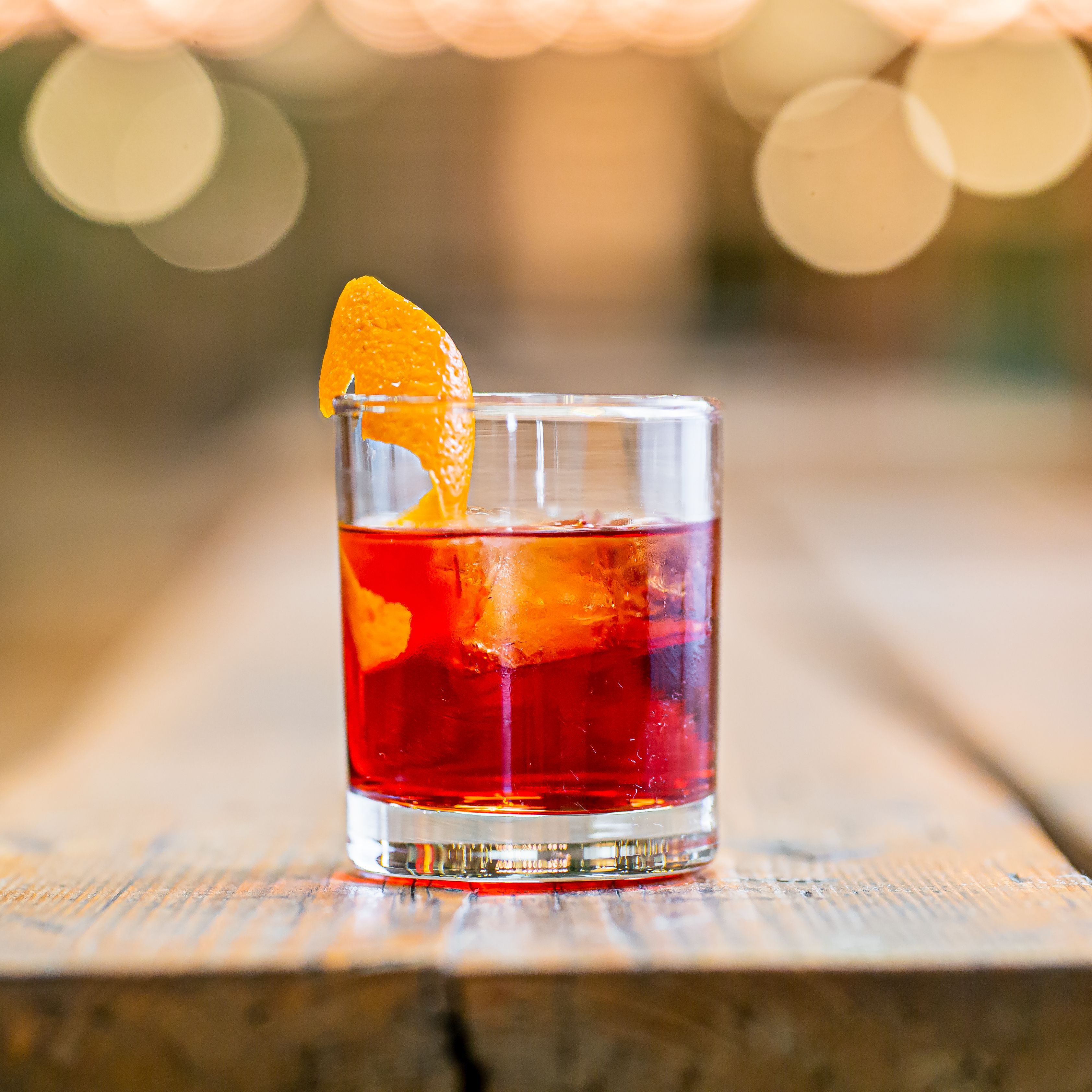 Negroni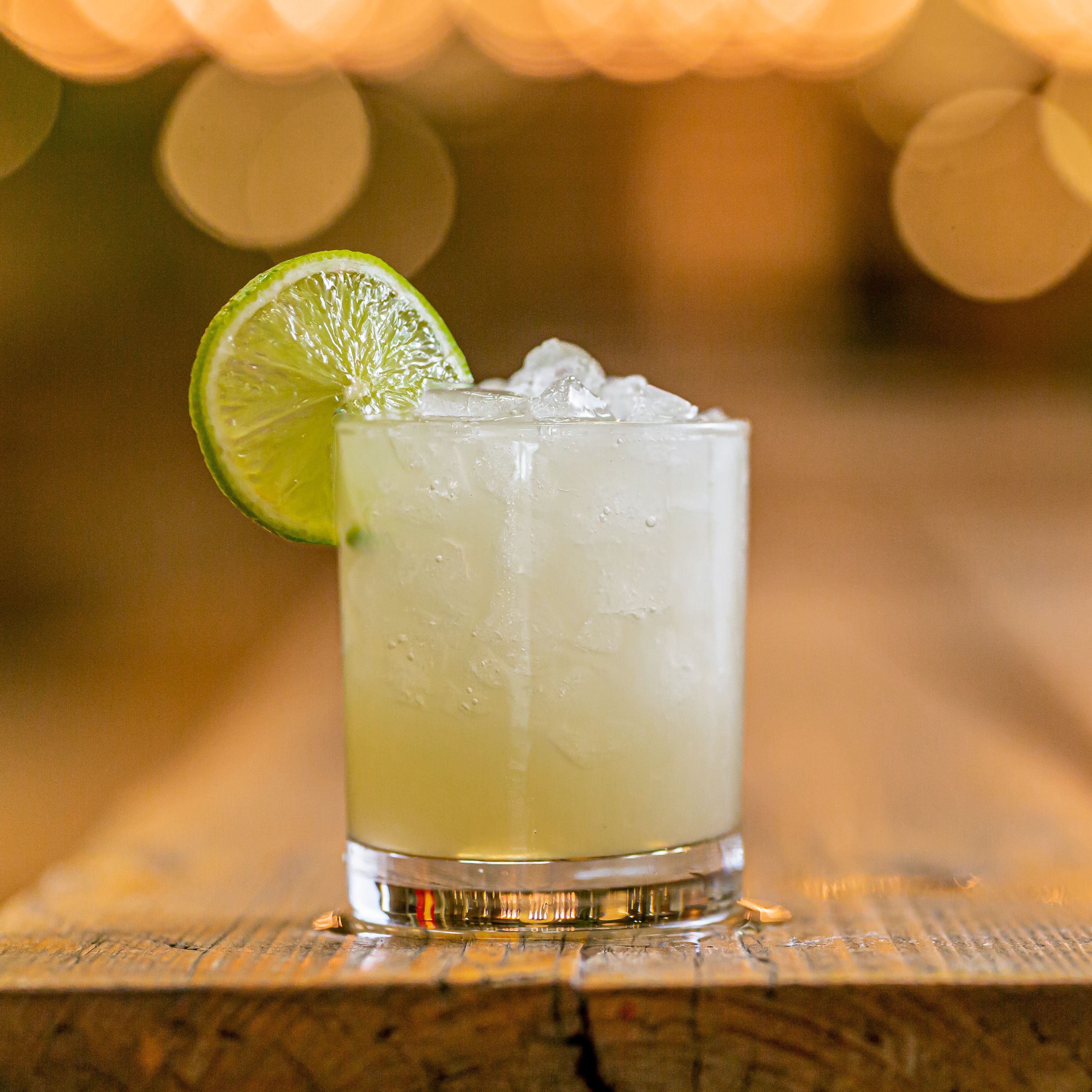 Caiprinha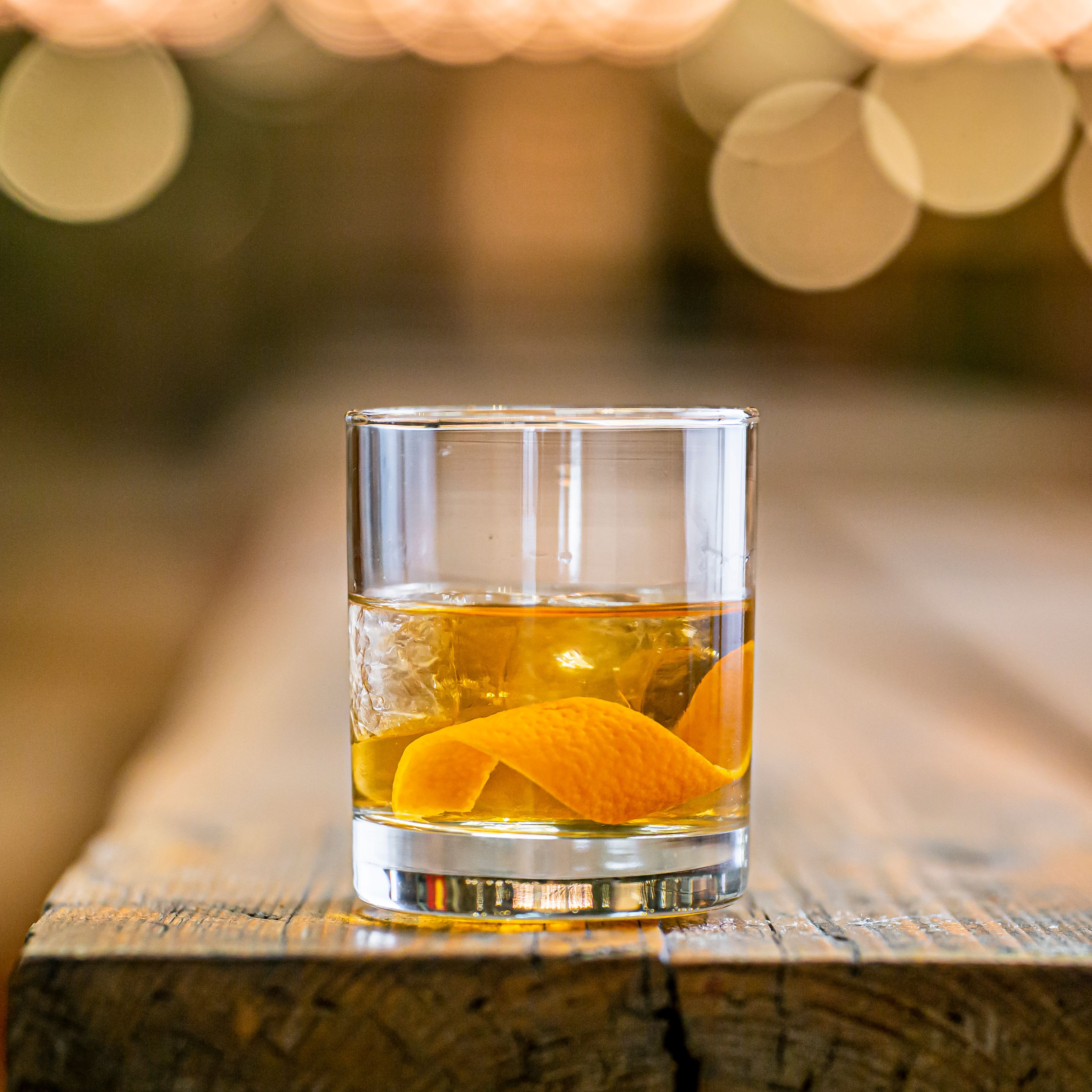 Whisky Old Fashioned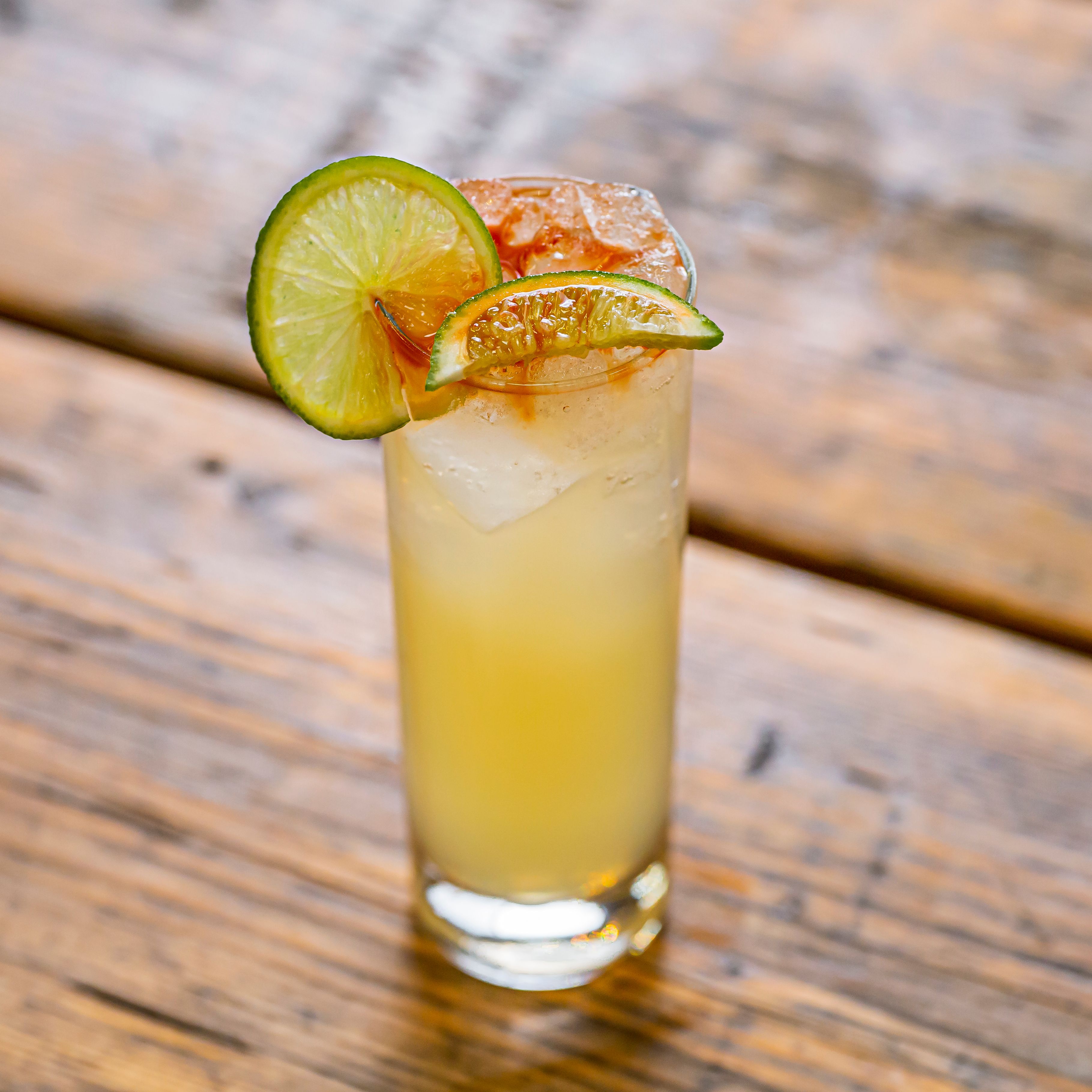 Gold & Stormy
WHITE WINE
Chenin Blanc
Frunza Pinot Grigio
Whistling Duck Chardonnay
Two Points Sauvignon Blanc
Vila Nova Vinho Verde
Picpoul De Pinet
WHISKY
Evan Williams
Elijah Craig
Ritten House Rye
Jameson's
Monkey Shoulder
Auchentoshan Three Wood
Jura
Laphroaig
Nikka From The Barrel
Glenmorangie
VODKA
58 Vodka
Wheatley Small Batch
TEQUILA
Cazcabel (Blanco/Coffee/Honey/Coconut)
Patron Silver
SPARKLING WINE
Enrico Bedin - Adalina Spumante
Enrico Bedin - Adalina Spumante Rosé
Lavergne Champagne
SAKE
Kanpai - Sumo
Kanpai - Kumo
RUM
Sagatiba Cachaca
Duppy Share
Cut Rum
ROSE WINE
Ruteiro Bodegas Milenium
Etoile De Mar
RED WINE
Merlot
Frunza Pinot Noir
Whistling Duck Shiraz
Linteo Primitivo
Turno De Noche Malbec
GIN
58 gin
58 English Berry
Malfy Rosa
Plymouth
Monkey 47
SHARERS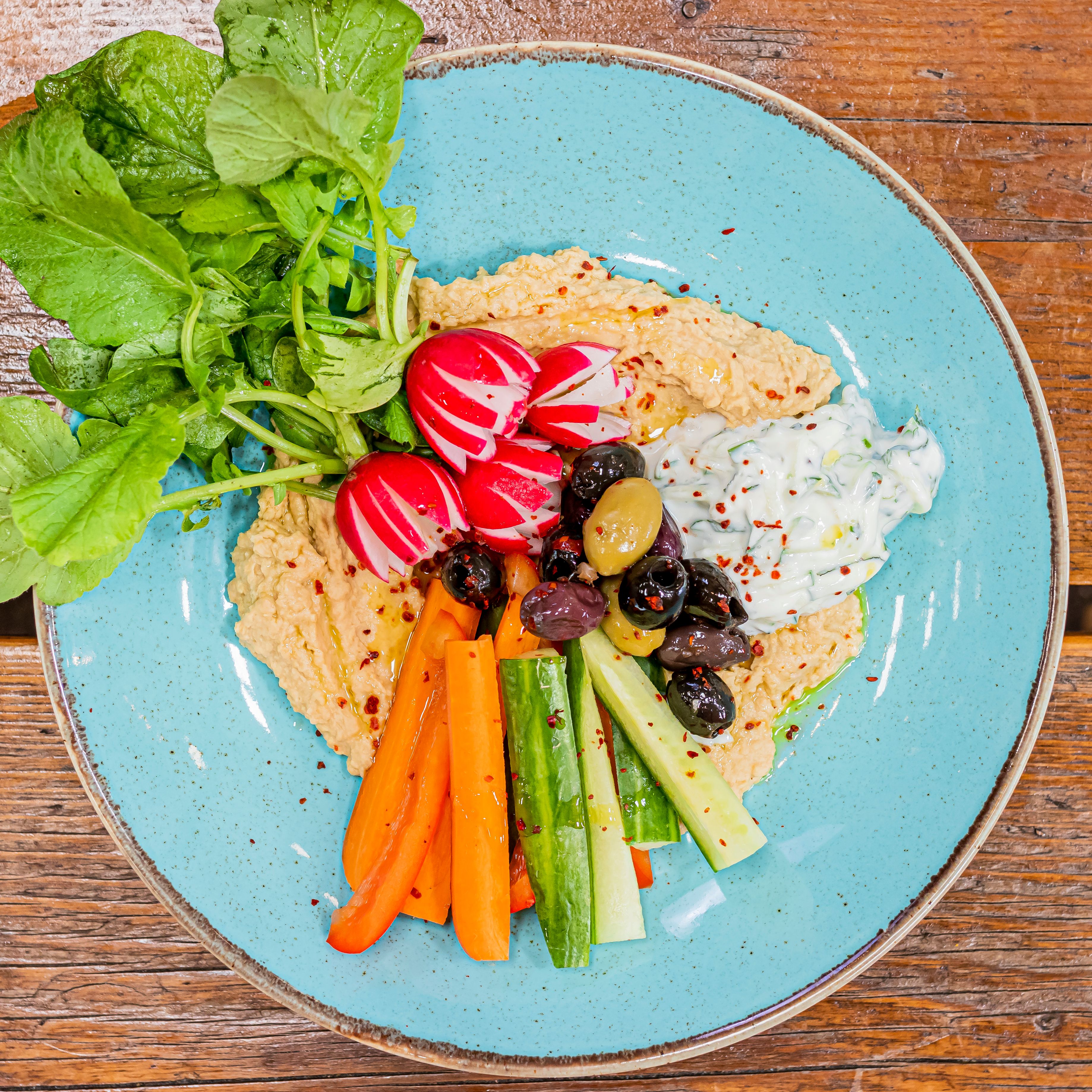 Social Sharer (V)
Hummus & Tzatziki with sourdough bread.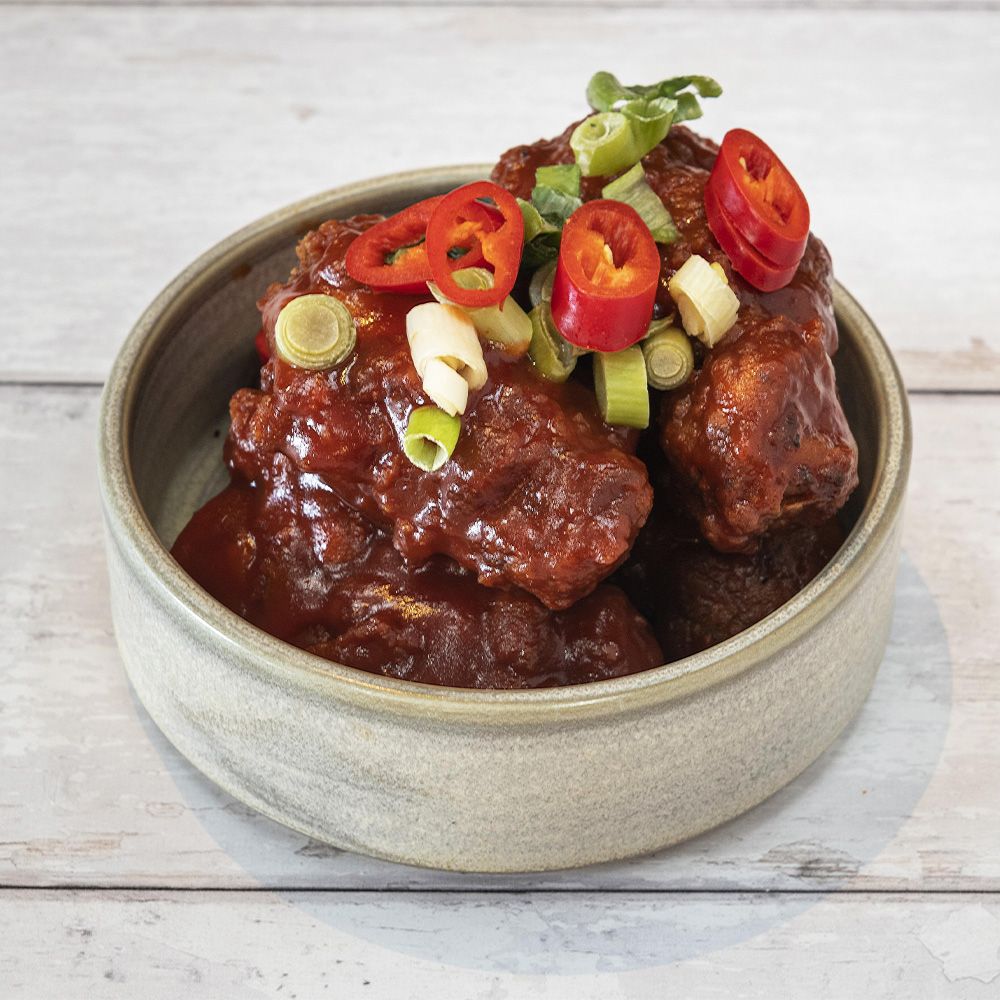 Roasted Free Range Chicken Wings
Free-Range British chicken, hot sauce or BBQ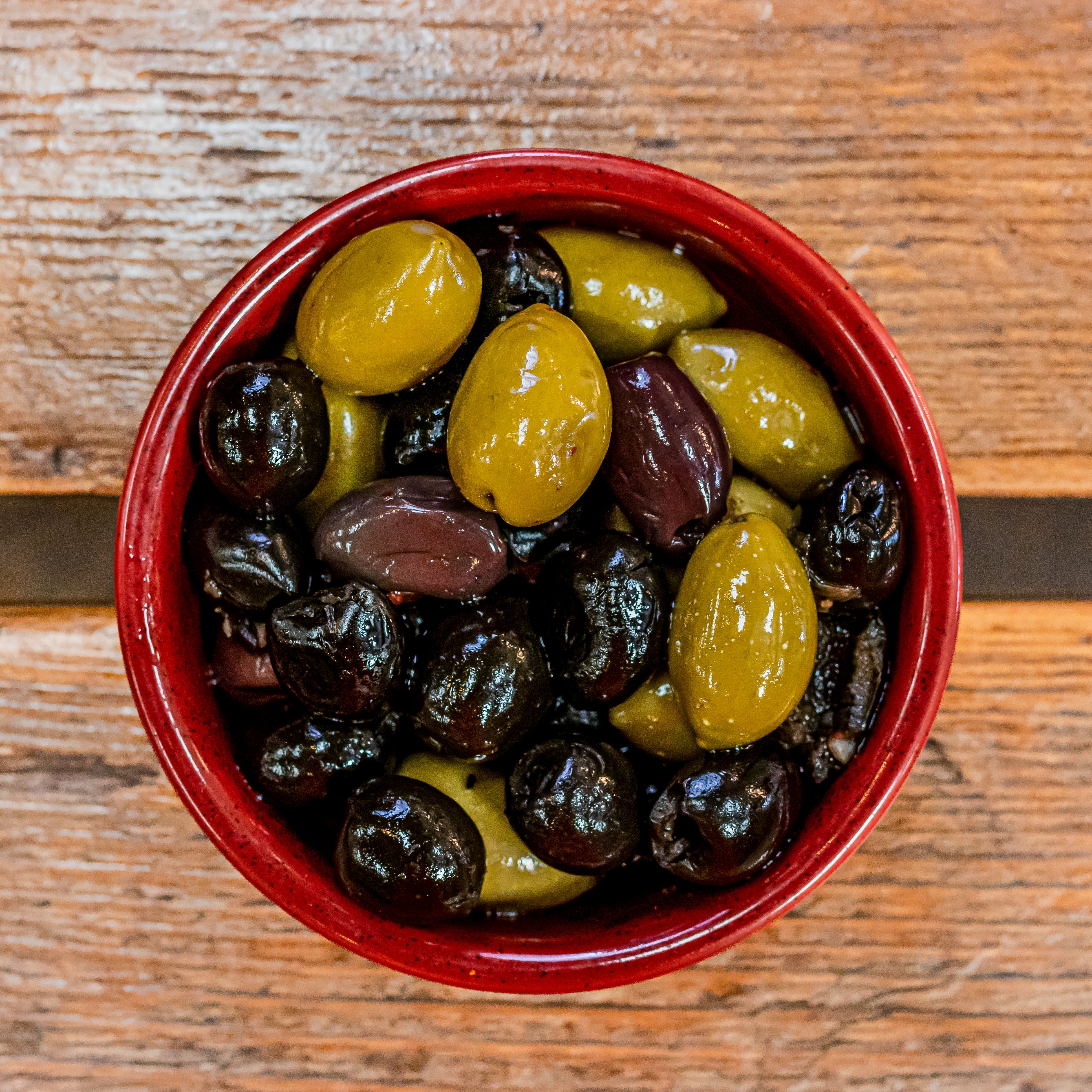 Belazu mixed olives (VG)
Green, Nocellara and Nicoise Olives, Guindillas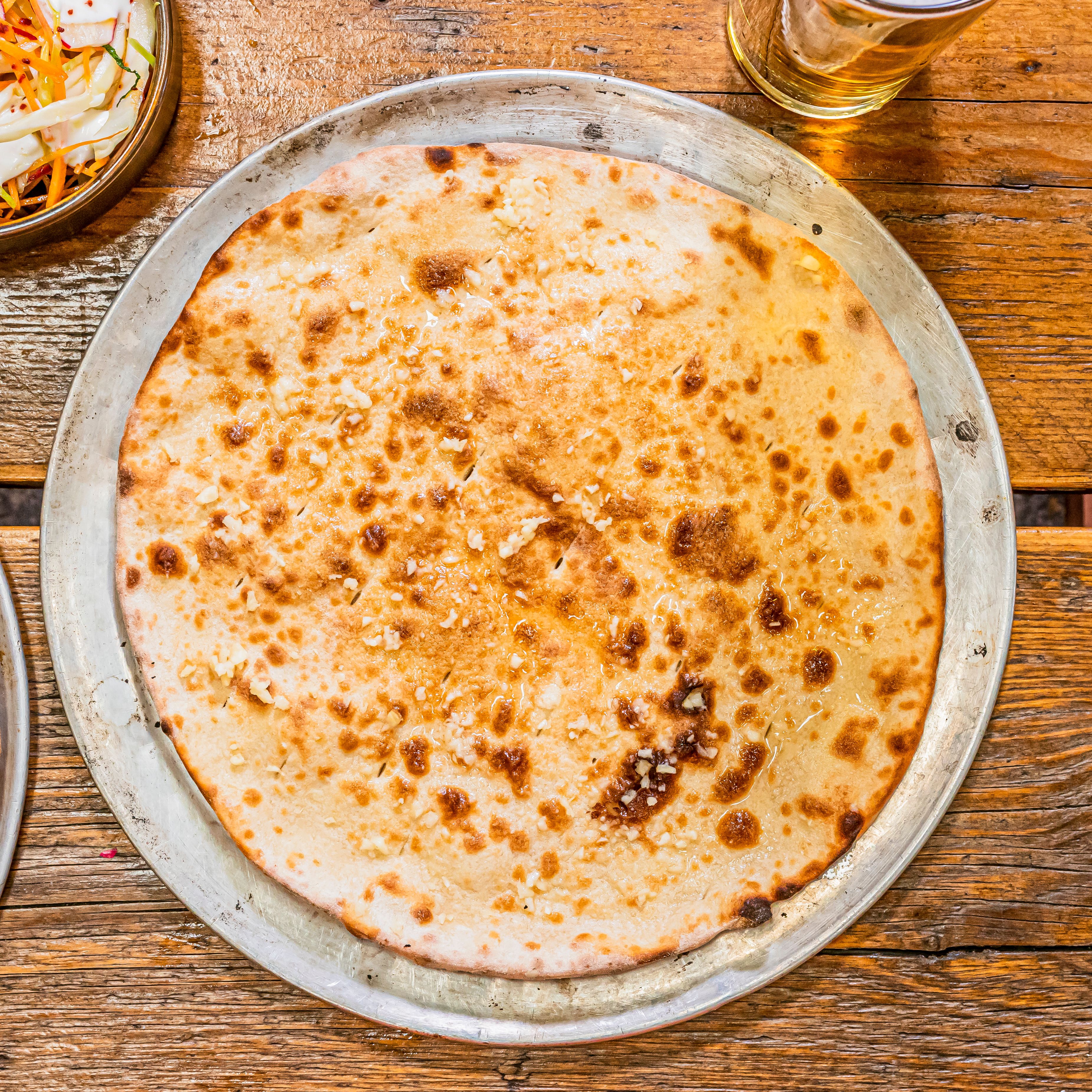 Garlic Bread (VG)
Pizza base, garlic butter
BURGERS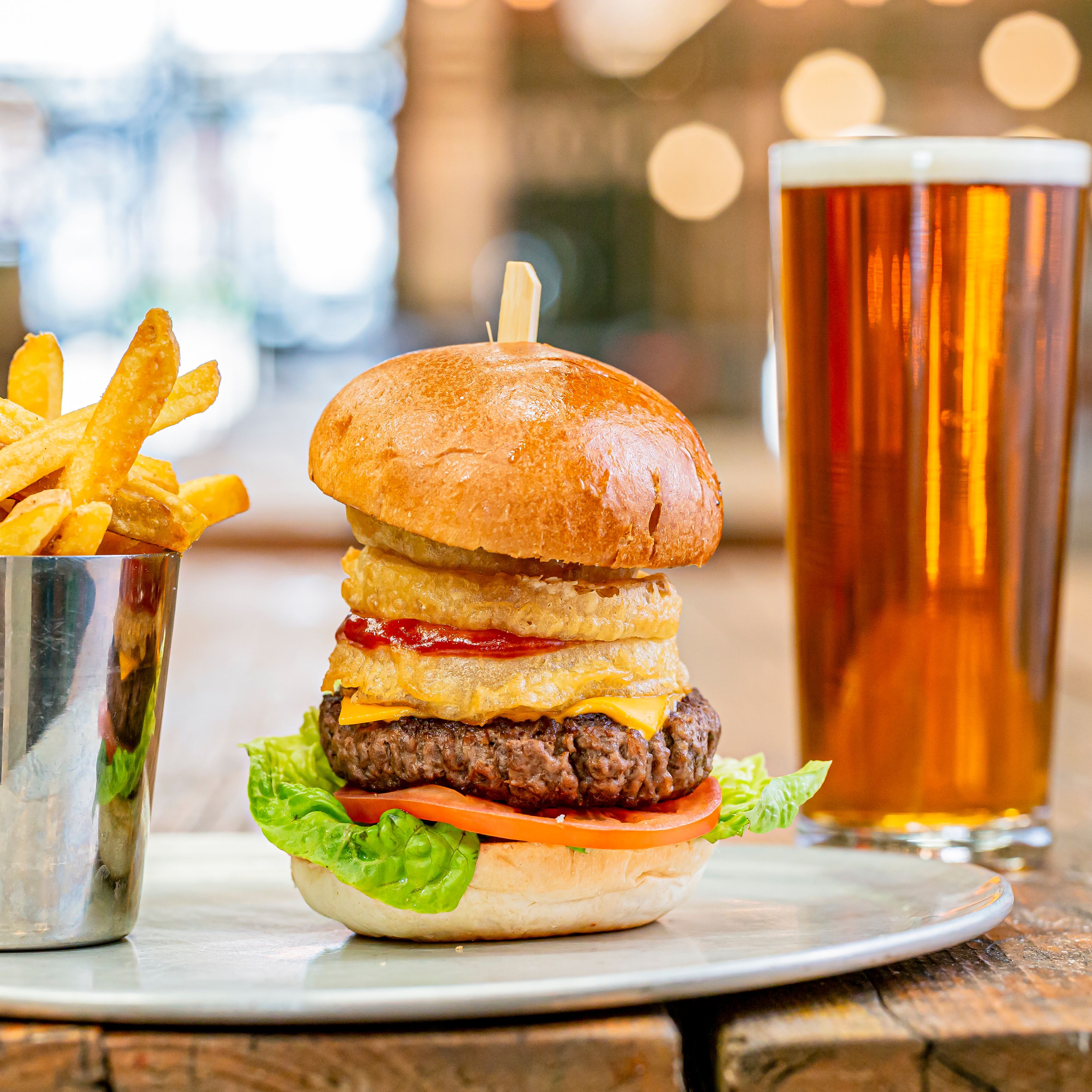 CLUB CHEESEBURGER
Mount Grace Farm beef patty, onion battered rings, BBQ sauce. Served with fries.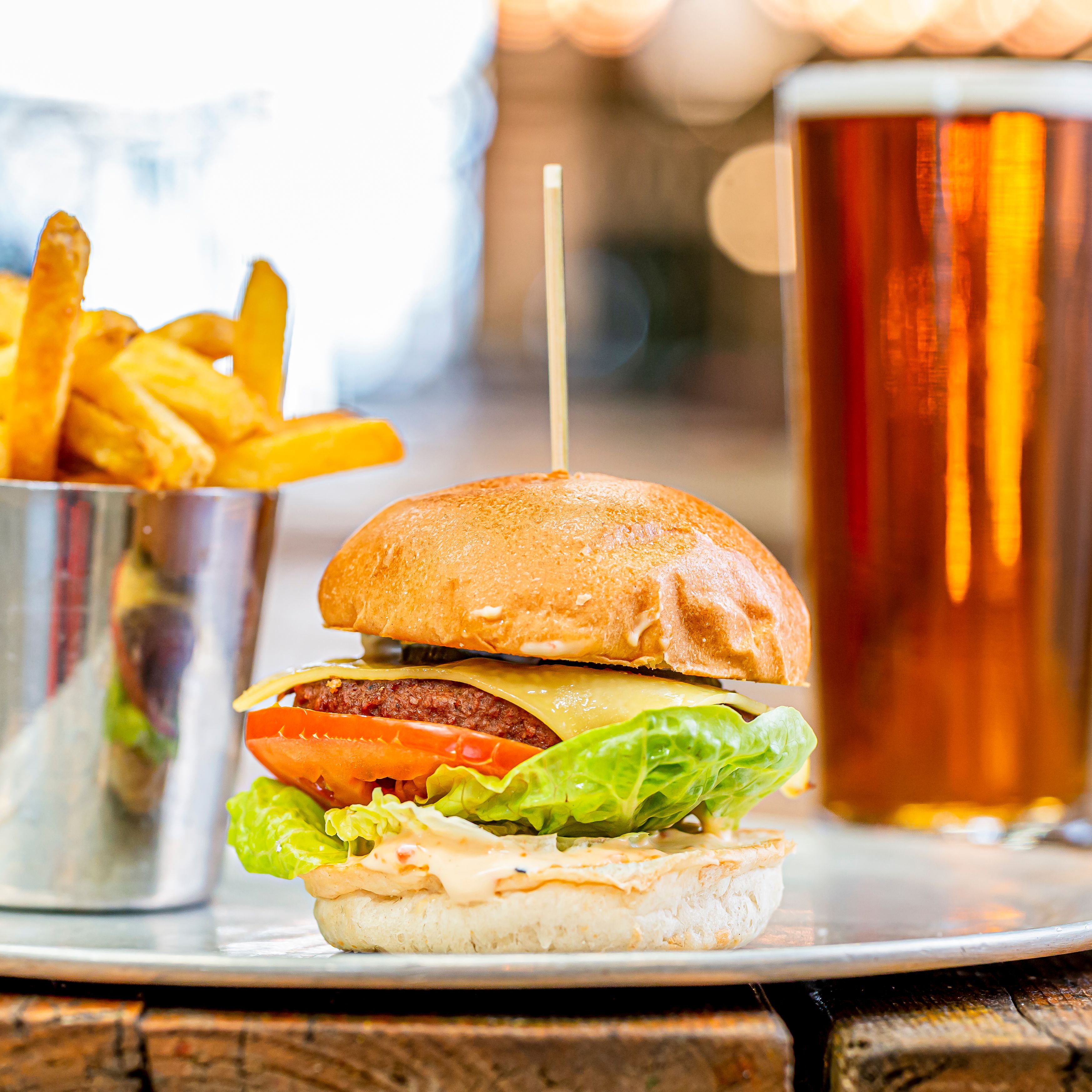 GARDEN BURGER (VG)
Moving Mountains patty, vegan Gouda, lettuce, tomato, onion, pickles & red pepper mayo. Served with fries.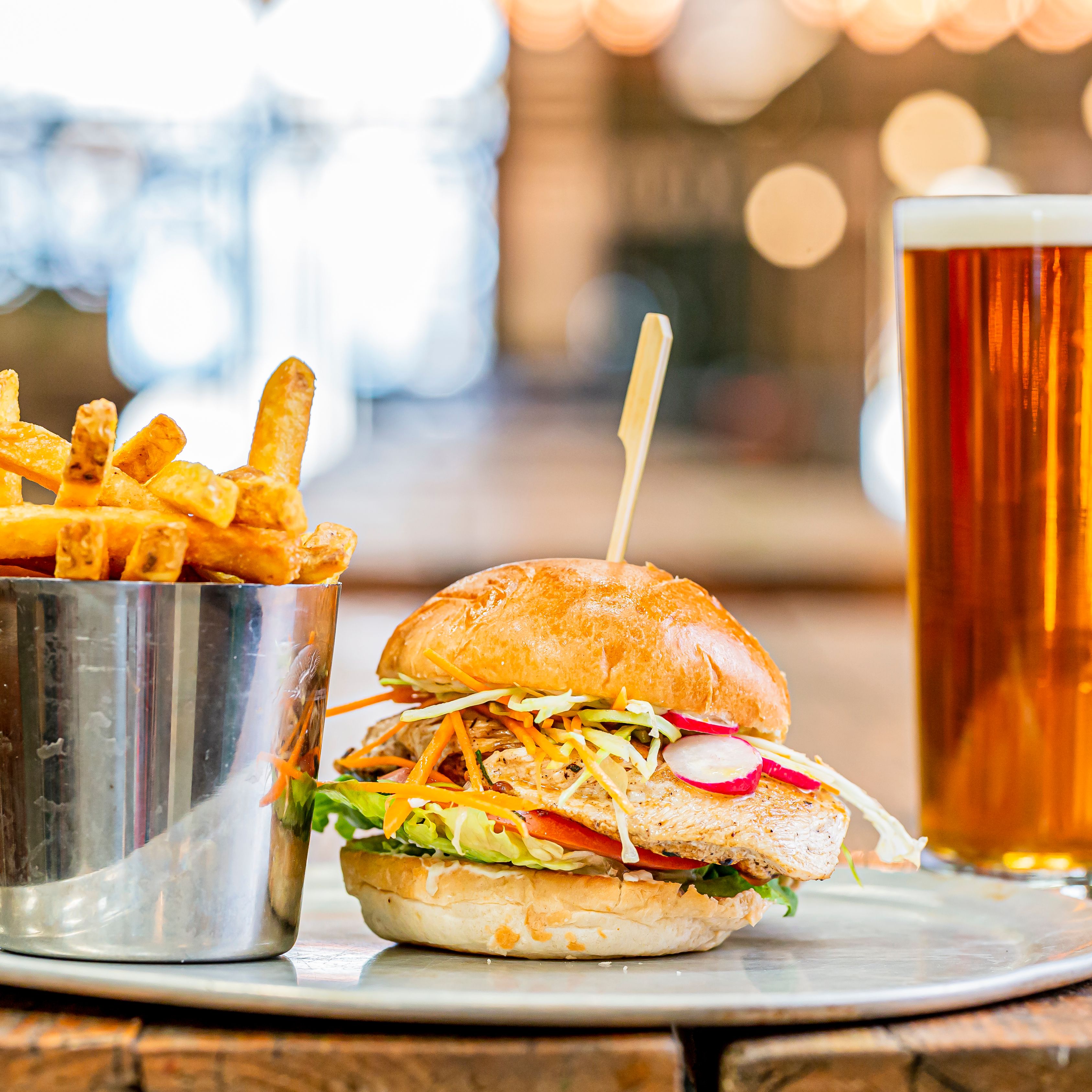 GRILLED CHICKEN BURGER
British chicken breast, slaw, tomato & lettuce. Served with fries
PIZZAS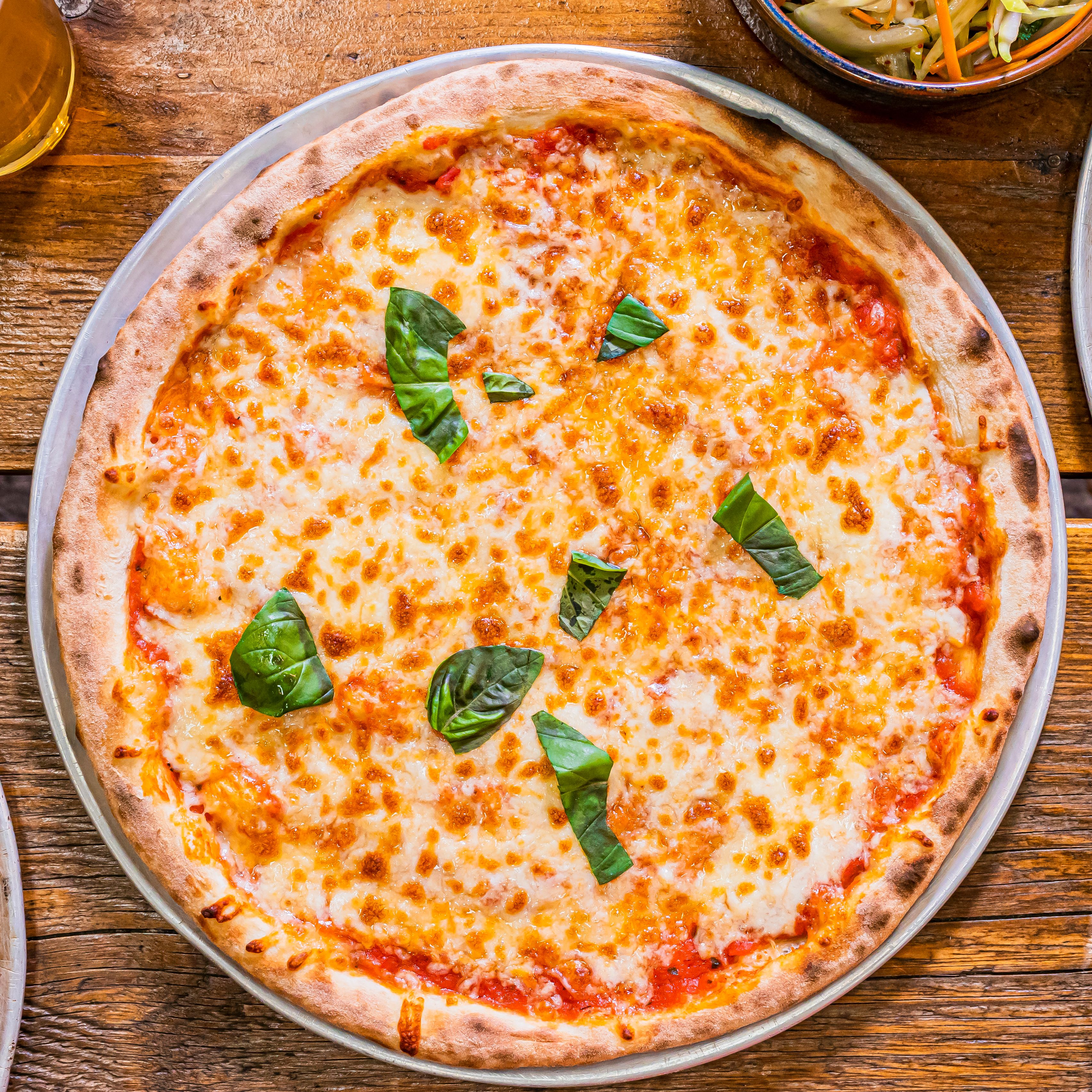 MARGHERITA (V)
Tomato, mozzarella, basil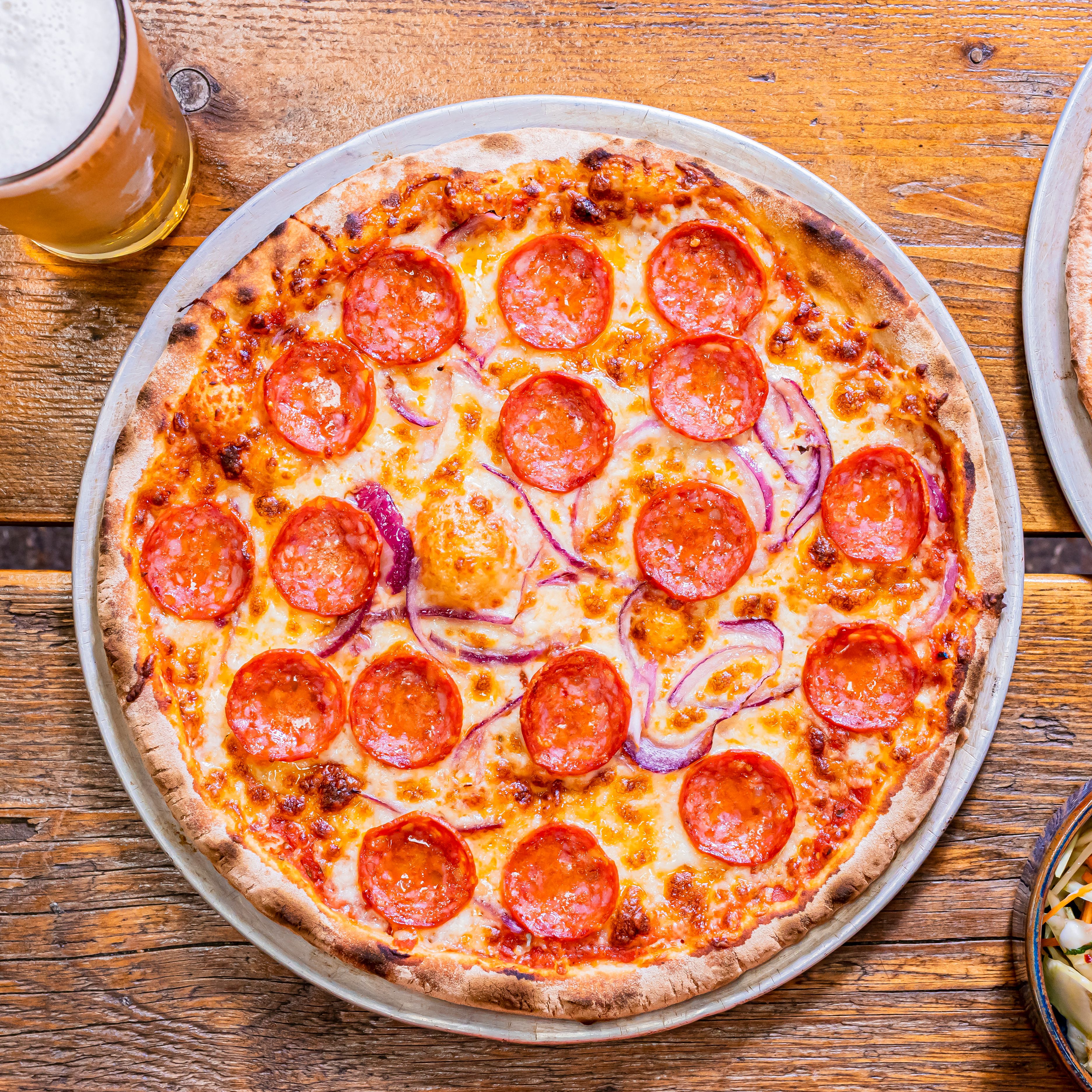 PEPPERONI
Tomato, mozzarella, pepperoni, red onion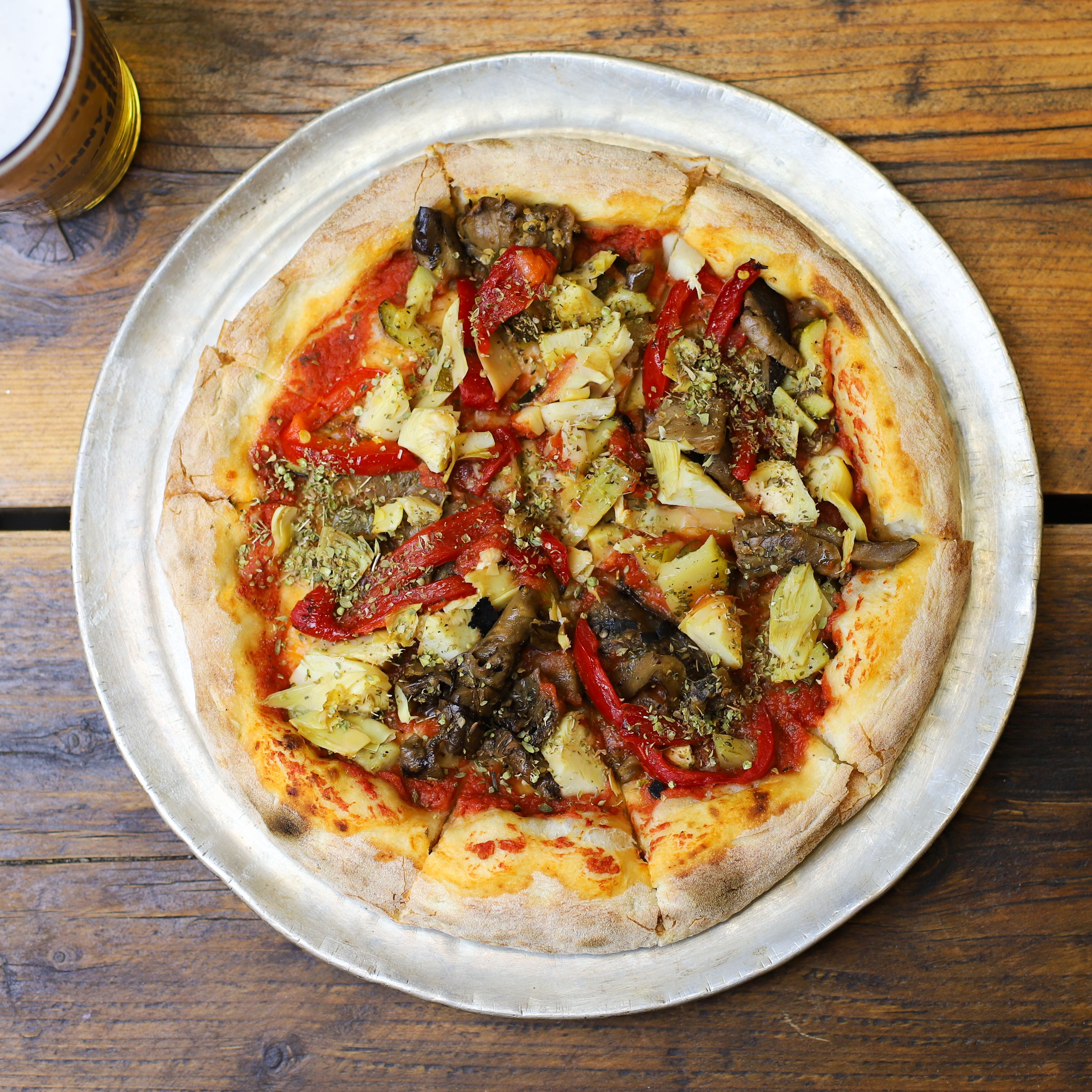 Ortolana
Tomato, roasted courgette & aubergine, artichoke hearts, basil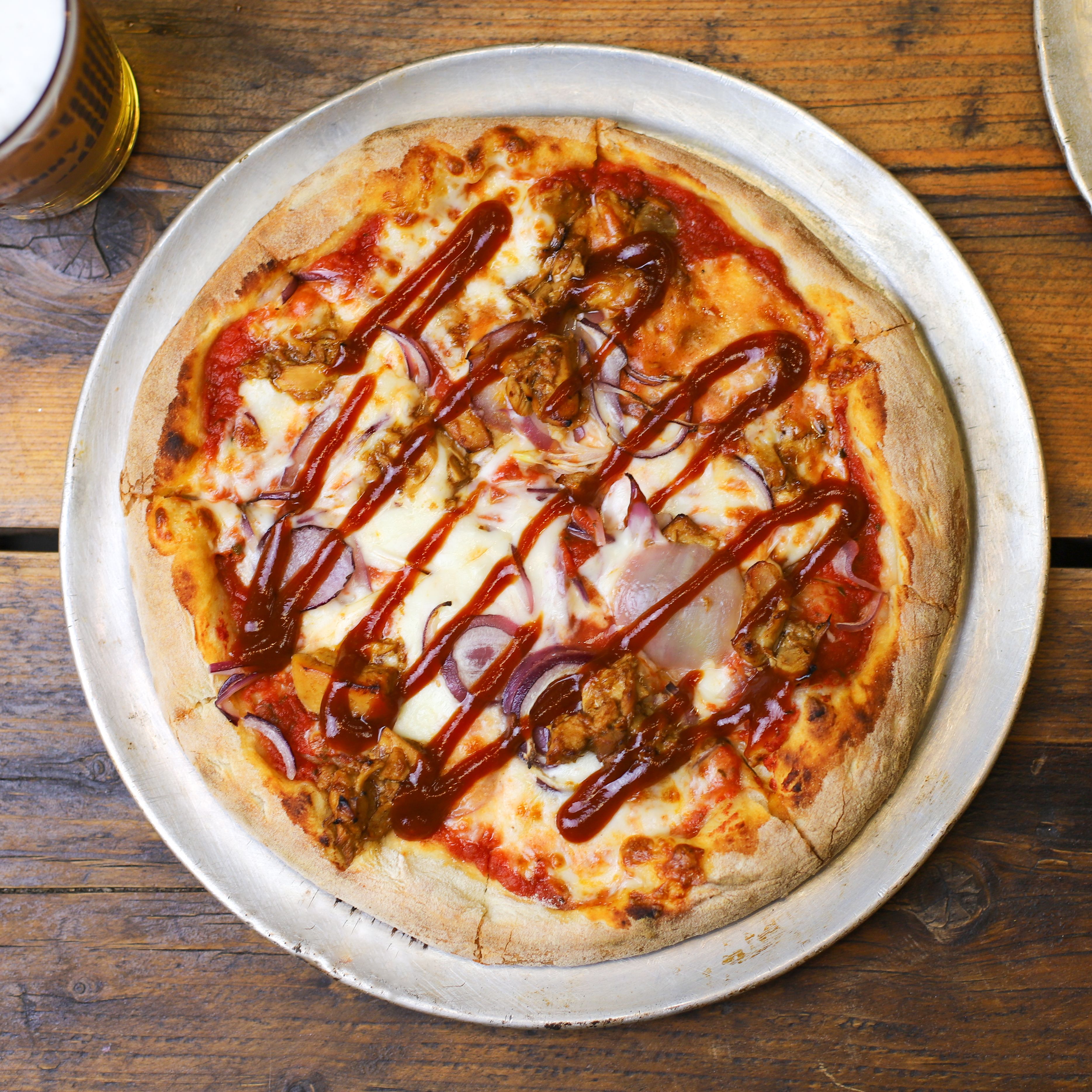 BBQ Chicken Pizza
Tomato, British chicken, mozzarella, red onion, BBQ sauce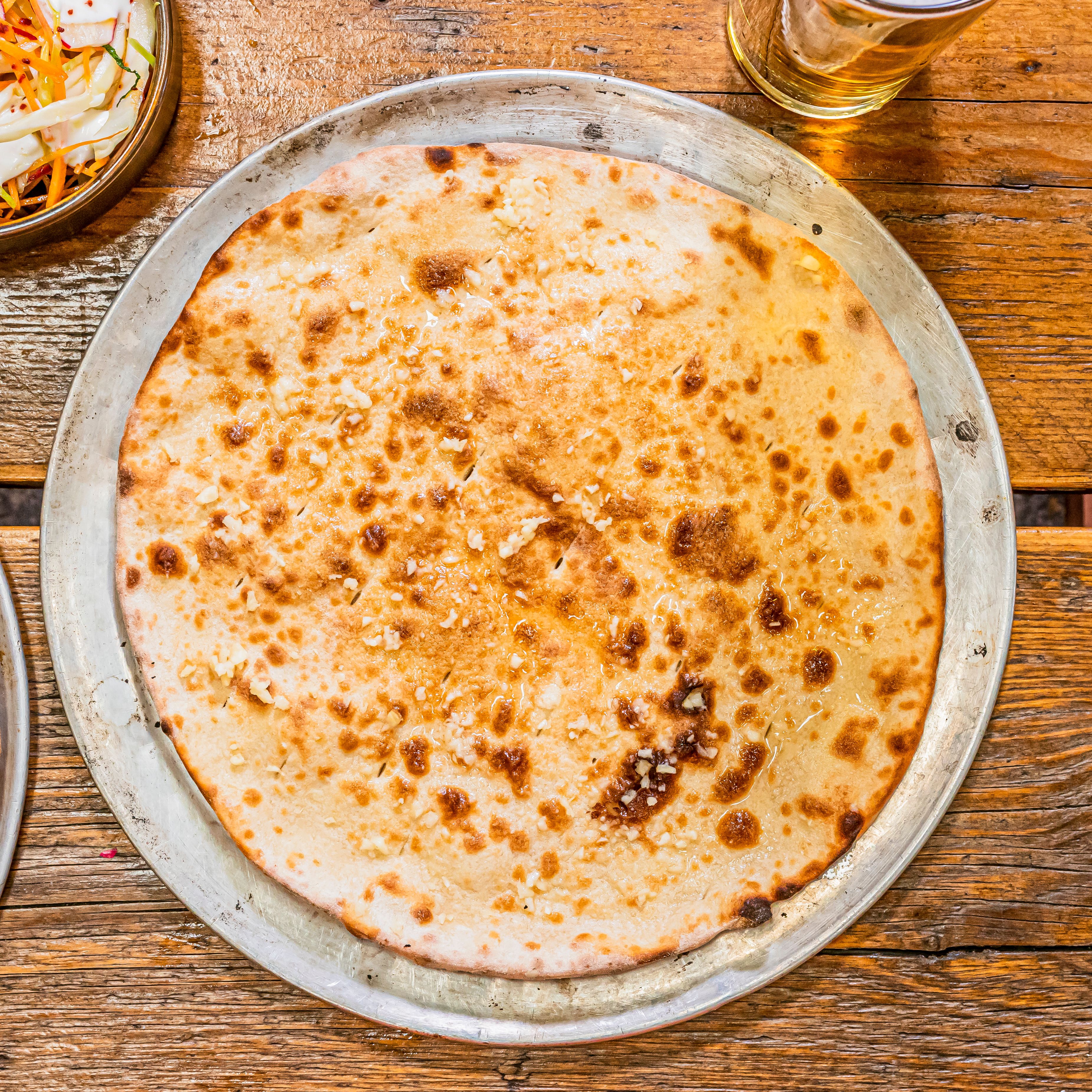 GARLIC BREAD
Pizza base, garlic butter topping. Simple & delicious!
MAINS
Porchetta sandwich
Slow cooked roast pork belly, roasted aubergine, artichoke heart, salsa Verde.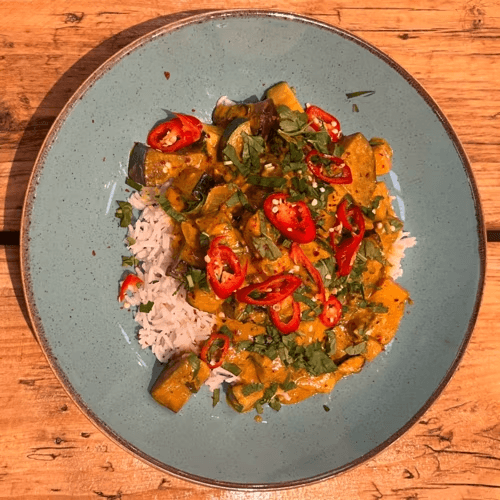 Squash & Coconut Curry (VG)
Courgette, aubergine, squash, spinach & coconut curry, basmati rice
Hearty black bean quesadilla
Classic cheese and bean quesadilla.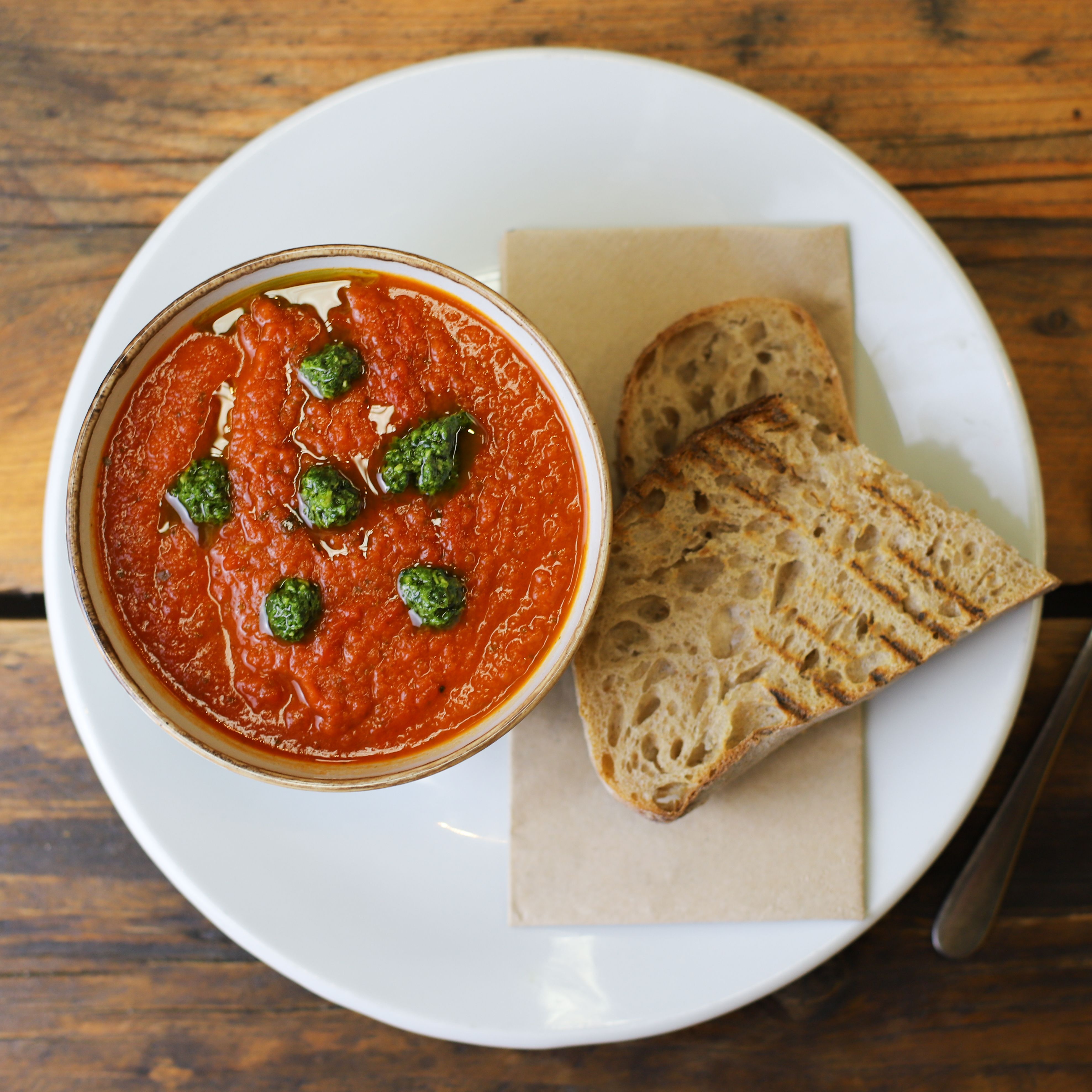 Tomato & Basil Soup
SALADS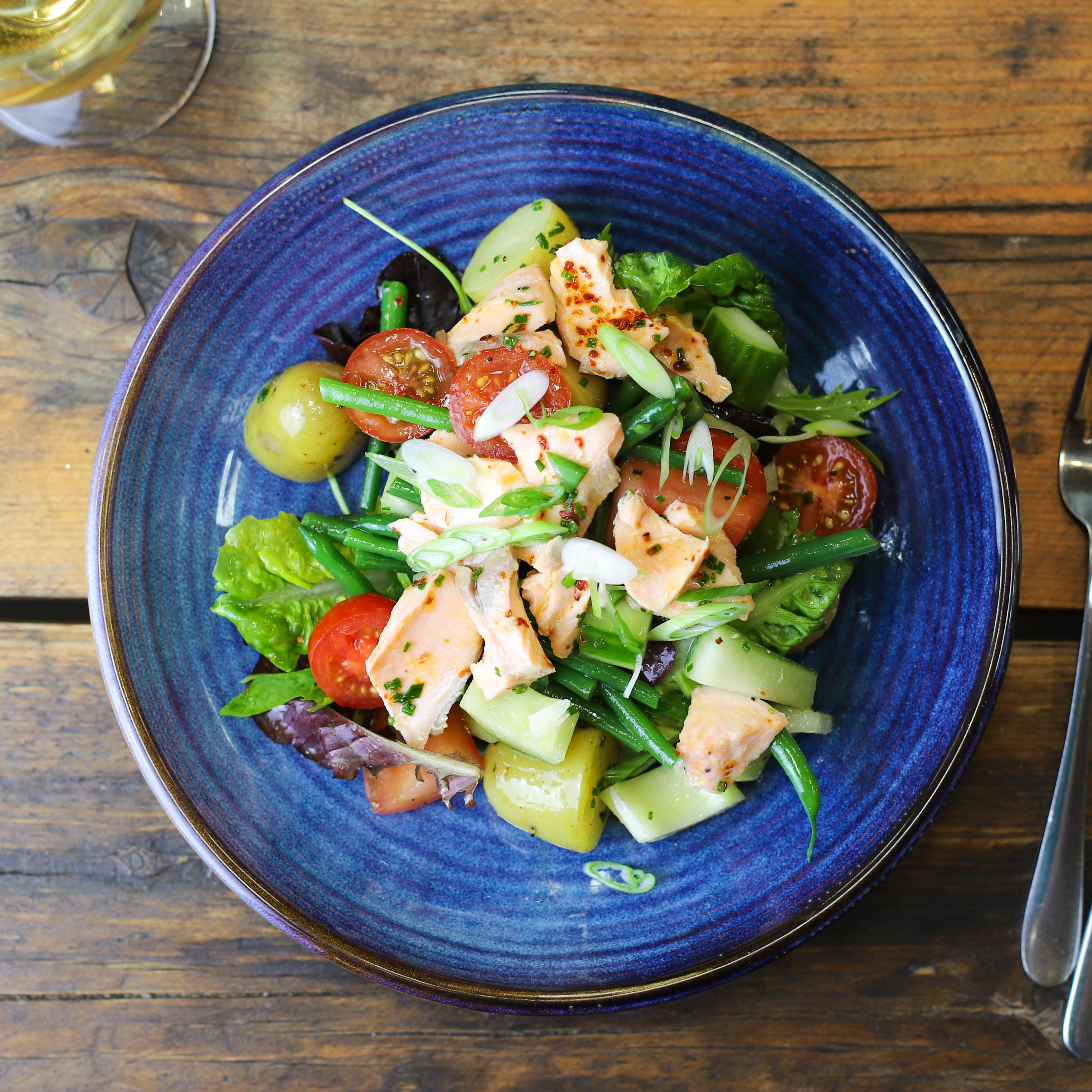 Smoked Salmon Salad
Smoked salmon, baby gem lettuce, new potatoes, green beans, cherry tomatoes, spring onion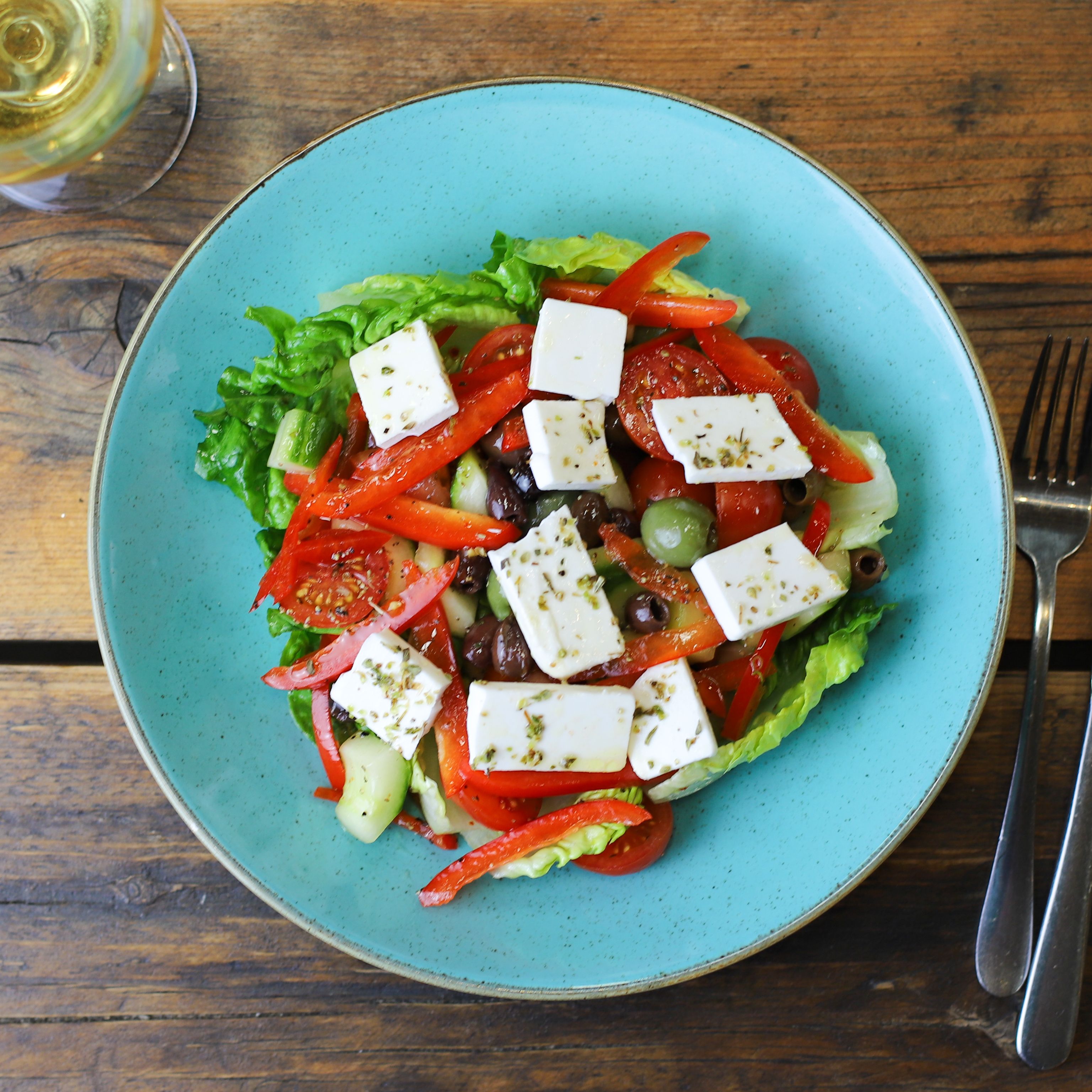 Greek Social salad (VG)
Baby gem lettuce, Feta (vg), mixed olives, red pepper, cucumber, oregano
KIDS
BRITISH CHICKEN STRIPS
British chicken breast served with broccoli & either vegetable sticks or fries.
BEEF BURGER
Beef burger patty in a bun! Served with crudités and fries.
CHICKEN BURGER
Grilled chicken! Served crudités and fries
TOMATO ORECCHIETTE PASTA
Orecchiette, tomato sauce.
PESTO ORECCHIETTE PASTA
Orecchiette, pea sauce, vegan pesto (contains pine nuts).
SUNDAY ROASTS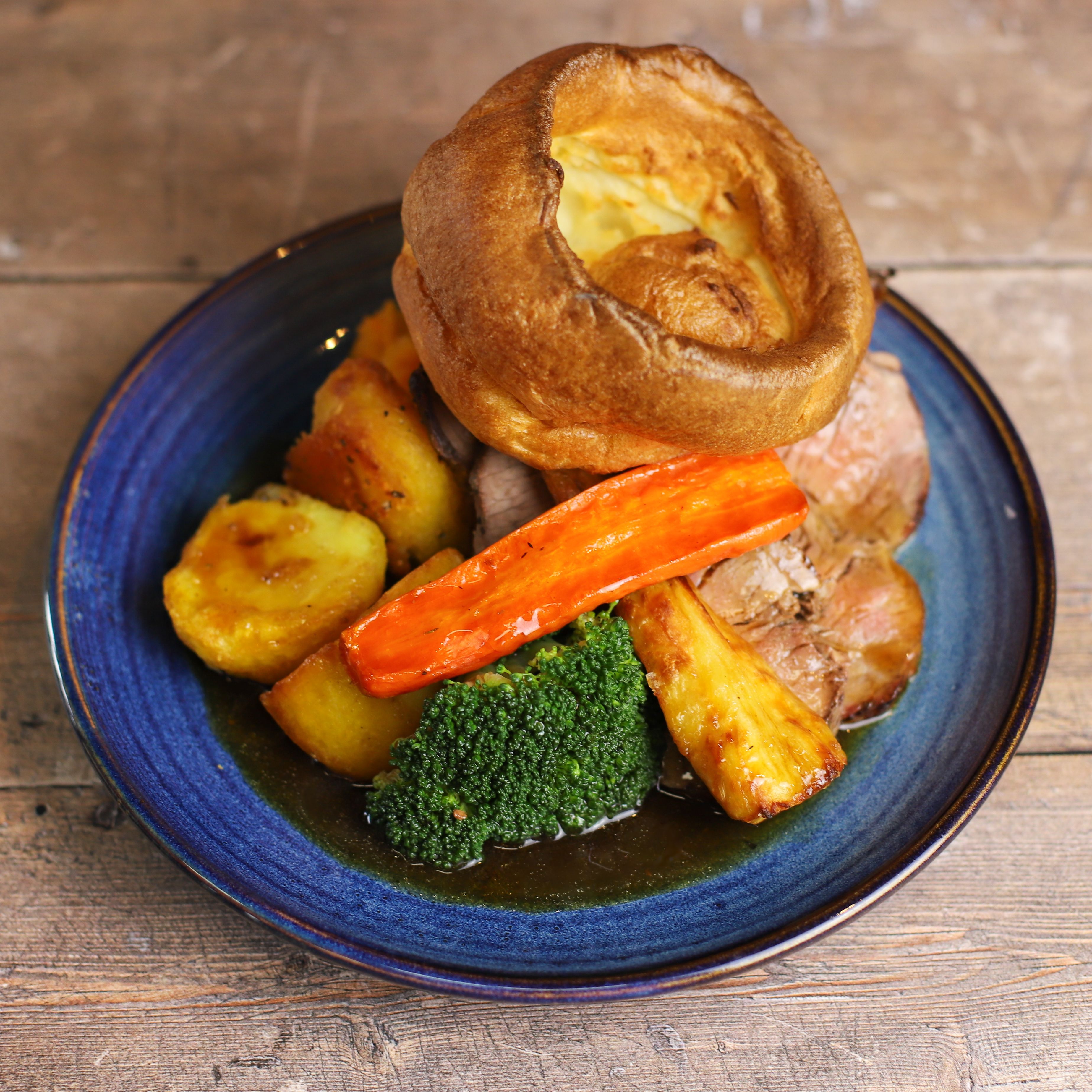 Roast Striploin Beef
With a Yorkshire pudding, Swedish style roasted potatoes, seasonal vegetables & lashings of gravy.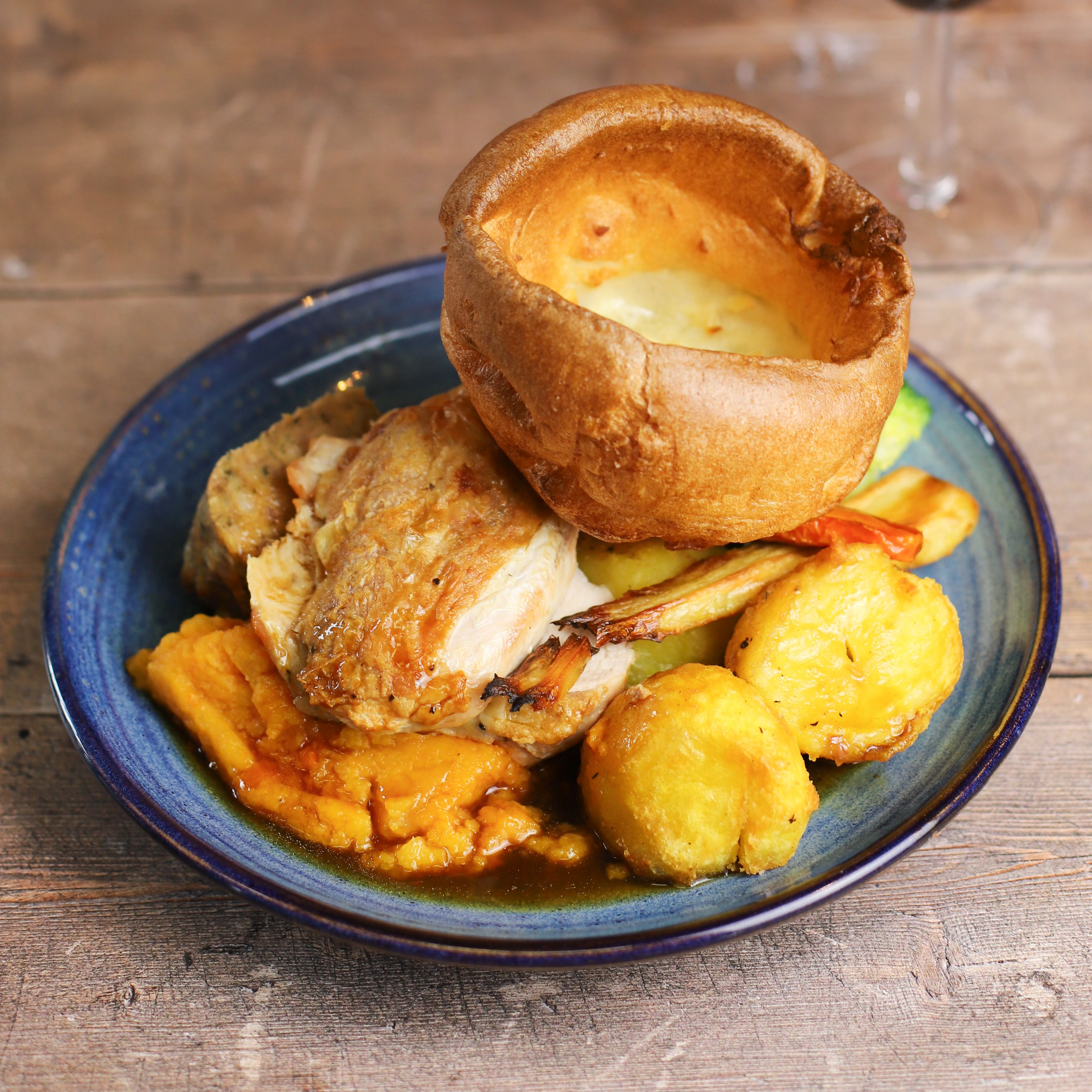 Roast Chicken
British chicken with a Yorkshire pudding, Swedish style roasted potatoes, seasonal vegetables & lashings of gravy.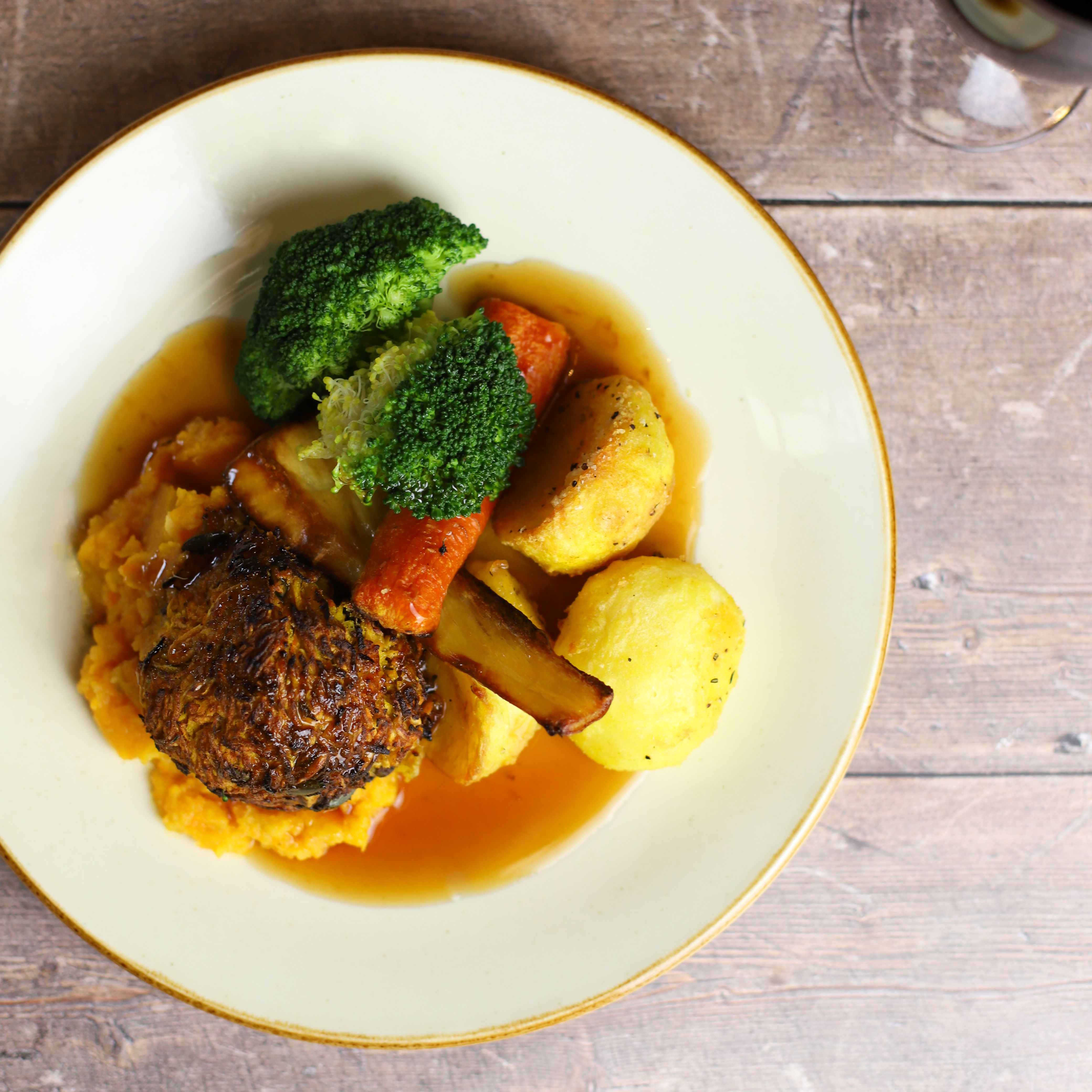 Root Vegetable and pumpkin seed roast
Vegan roast with roasted potatoes, seasonal vegetables & lashings of gravy. Yorkshire pudding available on request.
Kids Roast
Choose between beef, chicken or a spinach wellington.