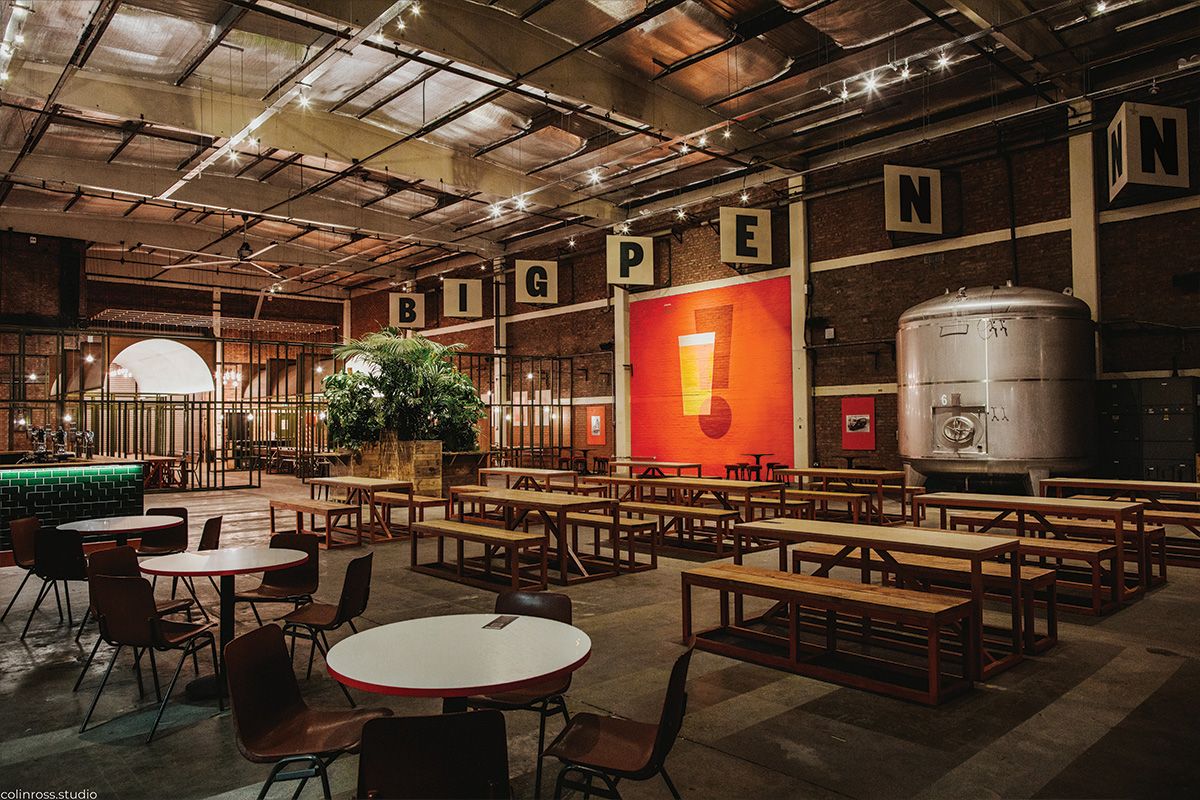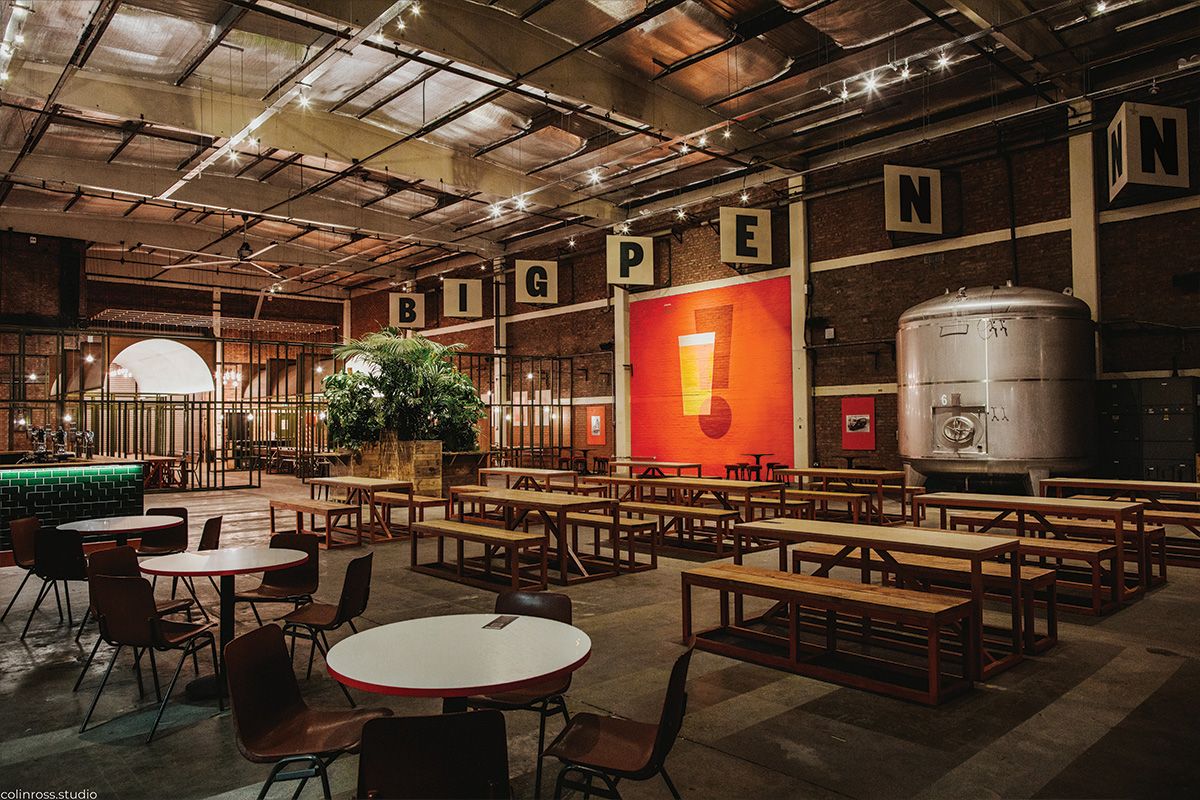 BIG PENNY SOCIAL
A new type of venue, Big Penny Social is all about community - it's a pub, arts centre and town square all rolled into one. A place to eat, drink and be entertained; for all ages and every walk of life; a place to enjoy a quick pint, or a place that's easily large enough for you to host birthday parties and after-work drinks for the whole team, watch live sports, entertain the family or gather for a national celebration.
Located just off Blackhorse Lane, Walthamstow, Big Penny Social is enormous - with a total capacity of 1400, it's got a beer hall, versatile events space and one of the largest sunny beer gardens in East London.
The food and drink menu focuses on seasonal ingredients and local producers, headlined by a rotating selection of beers, sourdough pizzas and Sunday roasts. Everyone's needs are catered for, with alcohol-free beer on tap, a huge selection of vegetarian and vegan dishes, plenty of choices for kids, and options for gluten-free (and other) special diets.
A wide programme of live events, from live music, big-screen sports and movie nights to family discos, craft markets and comedy – plus free ping pong, pool, table football and board games – ensures there is fun and entertainment for one and all.
A warm welcome awaits everyone (and their dog!) to enjoy great beer, great food and great times spent together. Because that's what Big Penny is all about.
BIG PENNY - THE COMPANY
We are Big Penny - an open-hearted hospitality operator and inclusive employer with a diverse team. We aim to create spaces and experiences that bring people together in community-focused venues.
Our brand was born in September 2022, following the sale of the Truman's Beer trademark, when Truman's Social Club in Blackhorse Lane, Walthamstow, became the flagship venue, Big Penny Social. We also operate the Newman Arms in Fitzrovia and Big Penny Brews in London City Airport.